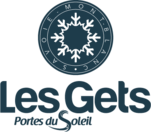 Лыжный район

Les Gets / Portes du Soleil

1.172 - 2.002m
Текущая информацияСегодня, 01:54
Подъемники
Рабочее время Зима
Сезон

23.12.2023 - 14.04.2024

Операция

09:00 - 18:00
Лыжни
Начинающий

2

легкий

16

средний

12

тяжелый

6

Freeride/ Маршруты

3

весь

нет данн.
Новшества
Les Gets is a smoke-free territory
As of this winter, the ski area of Les Gets will be tobacco-free. The commune of Les Gets is joining in this project by fighting against the pollution linked to cigarette butts thrown on the ground in the resort. But don't panic, we're still thinking about you, smokers!
In 2022, more than 3,000 cigarette butts were collected on the ski area and in the village during the "Clean Mountain" day. In France, approximately 20 to 25,000 tons of cigarette butts end up in the environment every year. That's a lot, don't you think? So in Les Gets we are taking the lead for the well-being of our resort!
New in 22/23: wooden ski passes
A first in French ski areas! This winter, switch to a lift pass made of beech wood!
Less impacting for the environment, this pass has the same specificities as a classic pass, namely that it integrates an RFID chip and that it can be recharged online thanks to its WTP number.
Both stylish and discreet, this credit card format pass is practical for your skiing days. It works in all resorts and is compatible with the Portes du Soleil online sales sites.
To give as a gift or to treat yourself! Available for sale online or at the resort's cash desks or at the Tourist Office.
---
Лыжный район
Situated between Lake Geneva and Mont Blanc, and an integral part of the French-Swiss Portes du Soleil domain, Les Gets is a charming village with typical Savoyard architecture, ideal for holidaymakers looking for authenticity and well-being.
In winter, access to the ski lifts is easy and immediate and it is with skis on your feet that you can discover the ski area, between fir trees and mountain pastures.
On either side of the village, there are two slopes, the Chavannes and the Mont Chéry. With a great technical diversity, these two playgrounds are perfectly adapted to good skiers as well as to beginners.
Two great playgrounds
The "Mont Chery" Training Center
Facing the Mont Blanc chain, the Mont Chéry is the preferred side of the mountain for experienced skiers. More intimate, it is perfect for contemplative skiers and powder enthusiasts. With a predominance of red and black runs, it is the preferred place for sportsmen, freestylers and ski clubs who train there regularly. Special rates for clubs, regularly organised competitions and provision of equipment (poles, stopwatch) for training.
Les Chavannes, the family spirit
The Chavannes slope offers a variety of slopes suitable for all levels. It is also ideal for families with its areas reserved for children and beginners, grouped together in the same sector: Espace des Mappys, Grand Cry area, videototem, Mauve Milka® slope, boardercross, snowpark, etc. It is also the starting point for links with the other resorts in the Portes du Soleil.
Контакт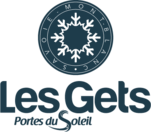 Remontées Mécaniques SAGETS
FR-74260 Les Gets
Телефон

Снежный телефон

Начальная страница
Рабочее время Лето
Сезон

18.06.2022 - 04.09.2022

Количество Подъемники

4
Веб-камеры
Самые популярные горнолыжные курорты