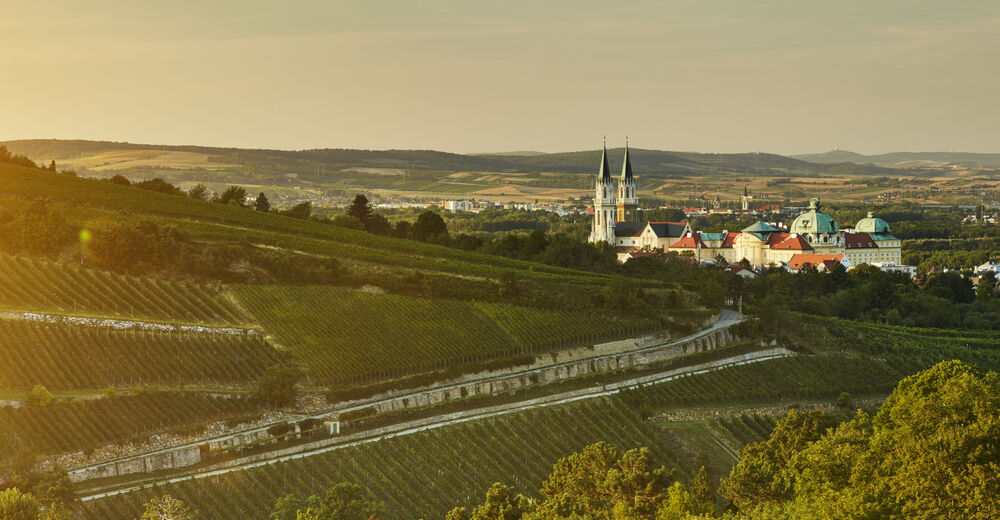 Klosterneuburg is affected by the Augustinian Monastery, located in the idyllic landscape of the Vienna Woods next to the Danube. The pulsating city center of Vienna, the capital of Austria, is only a few kilometres away and easy to reach by excellent public transport. Klosterneuburg looks back to a long history of tradition and culture. Every year in July and August there is an open air opera festival taking place in the beautiful "Kaiserhof" of the Monastery. Around November 15th, the founder and patron of the Monastery, Leopold III, is celebrated by the popular fair "Leopoldimarkt" and the traditional "Fass'lrutschen" (sliding over a huge wine barrel).
A huge variety of attractive leisure and sports activities for your wellbeing are offered to enjoy such as cycling through the Danube bicycle path from Passau (Germany) to Vienna, mountain biking and walkingin the Vienna Woods as well as swimming, tennis, horse riding, ice skating and cross-country skiing in winter.
Hotels, which make you feel being at home, bed and breakfast and private rooms as well as restaurants and coffee houses (typical homelike institutions in Austria) are pleased to welcome you as their guest!
Don't miss a visit to the winemakers of Klosterneuburg - you can expect culinary highlights by their self-made products served in the famous, seasonal "Heuriger" (a rustic, down to earth self-service tavern, where you can get fresh wine, with warm or cold food of the region). Ask at the local tourist office for further information!
Enjoy a sightseeing trip to Vienna, enjoy the culture or the possibility of making sports – Klosterneuburg makes everything possible!
We are looking forward to meeting you in Klosterneuburg!
---
Советы для досуга Klosterneuburg
Показать все советы по организации досуга
---
Контакт Klosterneuburg
Stadtmarketing & Tourismus Klosterneuburg
In der Au 2-4 / FZZ Happyland, A-3400 Klosterneuburg
Телефон

Начальная страница
E-Mail
Запрос и Заказ проспекта Проживание
Населенные пункты Wienerwald
Подвесные канатные дороги Работа в летнее время
Bonka
01.04.2023 - 30.09.2023 (1 Подъемник)

дополнительная информация ...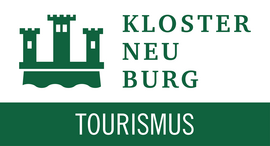 Проживание Klosterneuburg
Веб-камеры