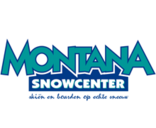 Лыжный район

Montana Snowcenter

30 - 45m
Aktuelle InformationenСегодня, 10:47
Подъемники
Рабочее время Зима
Сезон

-

Betrieb

09:00 - 22:00
Лыжни
легкий

0,2 km (2)

средний

нет данн.

тяжелый

нет данн.

весь

0,2 km
Новшества
Closed
Due to the Corona virus, Montana Snowcenter is closed until April 28th. We are available by phone on Tuesday, Wednesday and Thursday from 10:00 am to 1:00 pm. Outside these hours you can contact us by email. Stay healthy and safe during these challenging times.
---
Лыжный район
Within Montana Snowcenter you will find a number of facilities. There are of course the slopes with real snow for all year skiing and snowboarding. In addition, you will find a café-restaurant with a view of the snowy slopes where you can have lunch or dinner.
On the ground floor the reception and ski rental service are located, who can help you with tickets and of course all the information you need as our guest. In the ski rental area, you can rent ski and snowboard equipment. All equipment is regularly replaced and updated, so you always have the most up to date equipment. In the Ski Shop, Gunneman Snowsports, you will find an extensive collection of apparel and equipment.
Контакт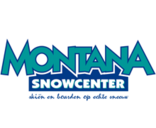 Снежный телефон

Начальная страница
Запросы