Проживание
Hotel Alpenrose
- Altenmarkt - Zauchensee
Hotel Alpenrose
5541 Altenmarkt - Zauchensee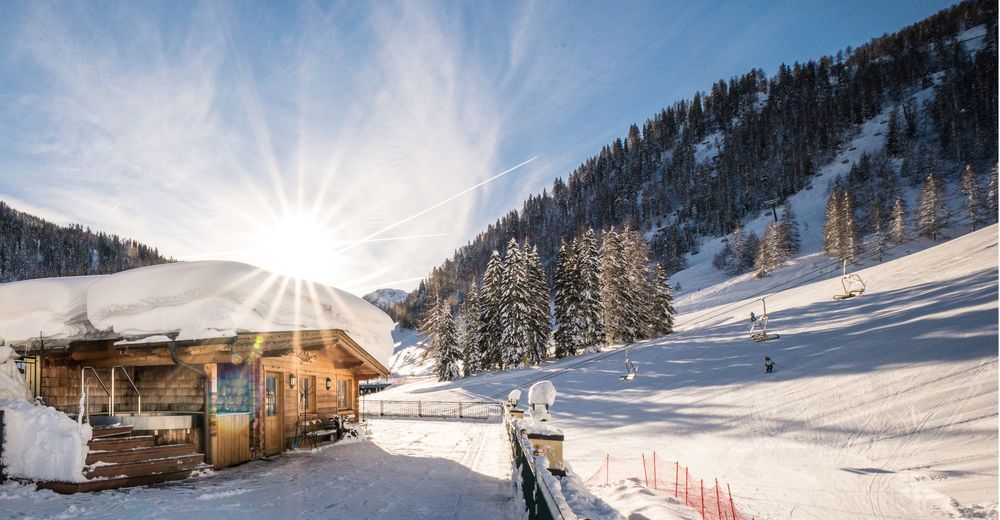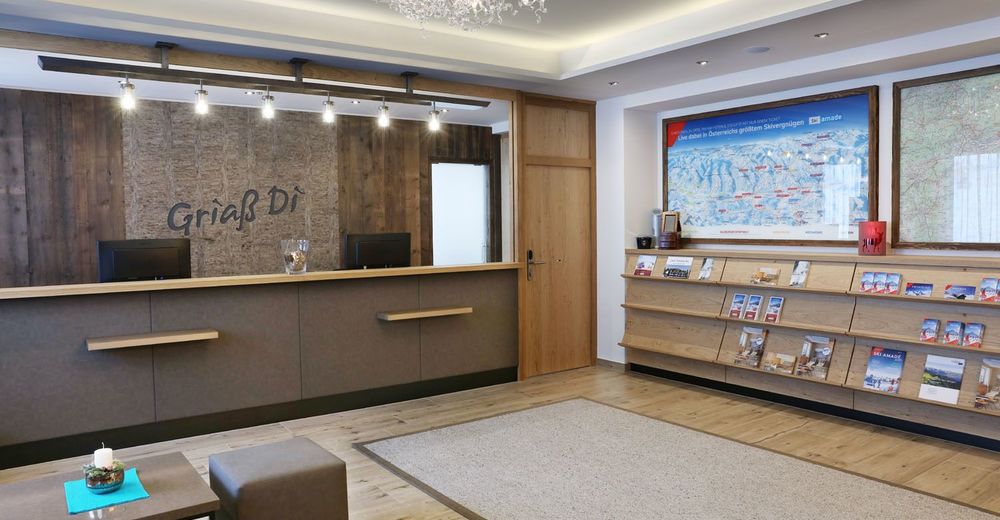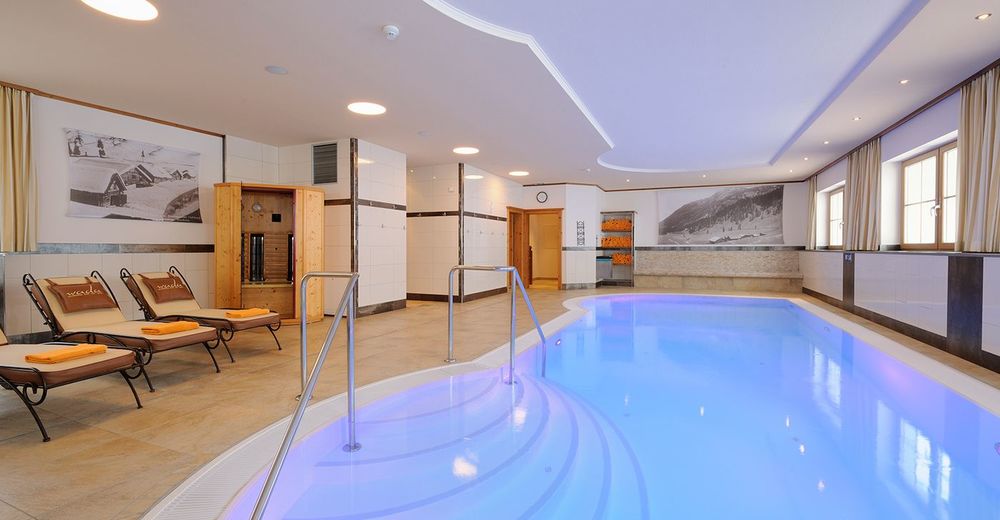 © Die Fotos d - www.guenterstandl.de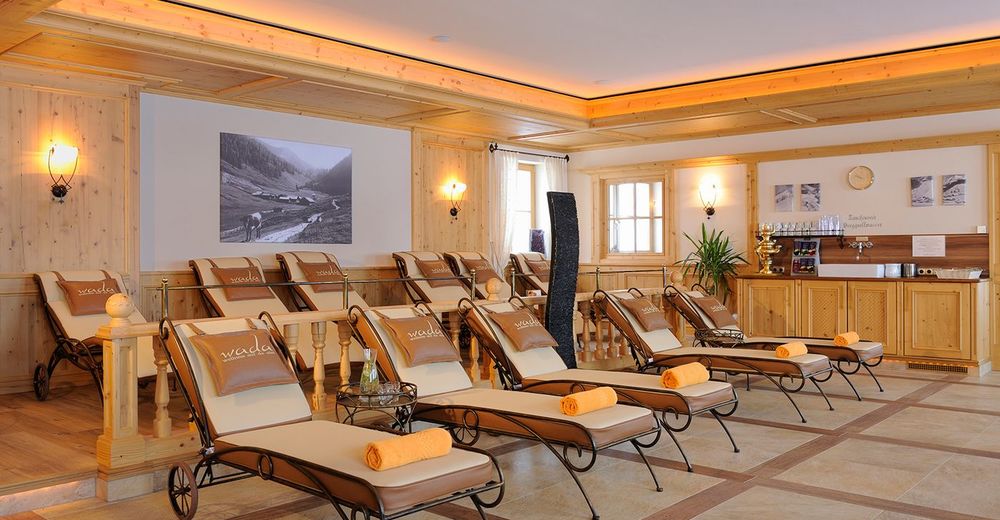 © Die Fotos d - www.guenterstandl.de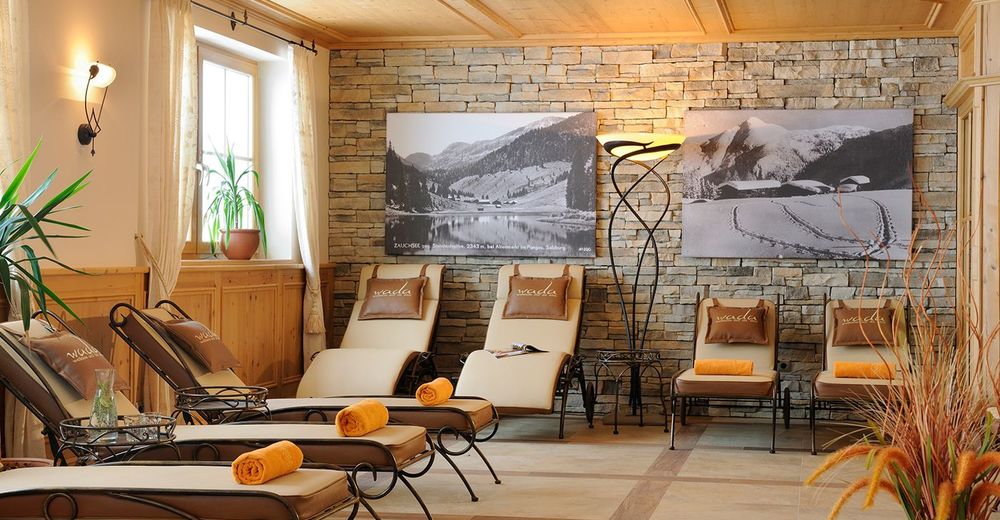 © Die Fotos d - www.guenterstandl.de
© Die Fotos d - www.guenterstandl.de
Отель

98 К-во кроватей, 44 Номер

Familie Rettenwender

50401-000021-2020

Registrierungsnummer gemäß der Informationspflicht nach §10 Salzburger Nächtigungsabgabengesetz
Welcome in the wellness hotel Alpenrose in Zauchensee. We are situated directly beside the lift and slope.
Wellness for body, heart and soul. Treat yourself good in our 1000m² wellness area.
Enjoy a fantastic mountain panorama around our hotel. Get away from the daily routine and relax.
---
Alpenrose pamper package includes:
---
•Ski slopes and mountains in front of the door
•guaranteed snow in winter
•no waiting times for a lift pass ( you get your lift pass at the reception)
•Ski- and shoe depot with heated shoe warmers
•large breakfast buffet, sparkling wine breakfast on Sunday
•five course evening meal with choice of three dishes
•Candlelight Dinner once a week
•Dessert Buffet once a week
•Theme evenings
•Austria or Salzburg specialty menu
•K+K Party with traditional Austrain pancakes "Kaiserschmarrn" and dumplings
•fluffy bathrobes for the whole of your stay
•harmonized water and radiation-free through memon environment technology
•daily use of the whole wellness area
•games room with table football, table tennis and air-hockey
•garage parking (as available)
•non-smoker rooms and dining room
We are looking forward to you!
Videos
01:51
Allgemeine Verfügbarkeit Hotel Alpenrose
по запросу
имеющийся в распоряжении
Предложения Зима Hotel Alpenrose
С лыжным паспортом / Оздоровительный центр / Паушальная сумма за лыжи
7 Ночи: 29.01.2022 до 05.02.2022 / 7 Ночи: 05.03.2022 до 12.03.2022
Included: * 7 nights incl. half board and pamper package * 6-days ski pass * snowshoe hiking * hut evening * daily use of our wellness-area * free WLAN
С лыжным паспортом / Оздоровительный центр / Паушальная сумма за лыжи
7 Ночи: 26.03.2022 до 09.04.2022
* 7 nights incl. half board an pamper package * 6-days ski pass * wellness-cheque amounting to € 20,00 * free slopes to this time * daily use of our wellness-area * free WLAN
С лыжным паспортом / Оздоровительный центр / Паушальная сумма за лыжи
7 Ночи: 09.04.2022 до 16.04.2022
* 7 nights incl. half board and pamper package * 6-days ski pass * hut evening * daily use of our wellness-area * free WLAN
Цены
Ski-Pulver
09.01.2022 - 28.01.2022
Cozy room (Double Room)
pro Person / pro Nacht
| Полупансион
Ortstaxe
pro Person / pro Nacht
Double Room
pro Person / pro Nacht
| Полупансион
1 Person с 185,00 €
2 Personen с 145,00 €

Ortstaxe
pro Person / pro Nacht
Comfort room (Shared Room)
pro Person / pro Nacht
| Полупансион
Ortstaxe
pro Person / pro Nacht
Comfort room de luxe (Shared Room)
pro Person / pro Nacht
| Полупансион
Ortstaxe
pro Person / pro Nacht
family room without a balcony (Family Room)
pro Person / pro Nacht
| Полупансион
Ortstaxe
pro Person / pro Nacht
Familynest (Family Room)
pro Person / pro Nacht
| Полупансион
Ortstaxe
pro Person / pro Nacht
family suite (Suite)
pro Person / pro Nacht
| Полупансион
Ortstaxe
pro Person / pro Nacht
Ski Sun
29.01.2022 - 04.02.2022 05.03.2022 - 11.03.2022
Cozy room (Double Room)
pro Person / pro Nacht
| Полупансион
Ortstaxe
pro Person / pro Nacht
Double Room
pro Person / pro Nacht
| Полупансион
1 Person с 185,00 €
2 Personen с 145,00 €

Ortstaxe
pro Person / pro Nacht
Comfort room (Shared Room)
pro Person / pro Nacht
| Полупансион
Ortstaxe
pro Person / pro Nacht
Comfort room de luxe (Shared Room)
pro Person / pro Nacht
| Полупансион
Ortstaxe
pro Person / pro Nacht
family room without a balcony (Family Room)
pro Person / pro Nacht
| Полупансион
Ortstaxe
pro Person / pro Nacht
Familynest (Family Room)
pro Person / pro Nacht
| Полупансион
Ortstaxe
pro Person / pro Nacht
family suite (Suite)
pro Person / pro Nacht
| Полупансион
Ortstaxe
pro Person / pro Nacht
Ski Classic
05.02.2022 - 25.02.2022
Cozy room (Double Room)
pro Person / pro Nacht
| Полупансион
Ortstaxe
pro Person / pro Nacht
Double Room
pro Person / pro Nacht
| Полупансион
1 Person с 199,00 €
2 Personen с 159,00 €

Ortstaxe
pro Person / pro Nacht
Comfort room (Shared Room)
pro Person / pro Nacht
| Полупансион
Ortstaxe
pro Person / pro Nacht
Comfort room de luxe (Shared Room)
pro Person / pro Nacht
| Полупансион
Ortstaxe
pro Person / pro Nacht
family room without a balcony (Family Room)
pro Person / pro Nacht
| Полупансион
Ortstaxe
pro Person / pro Nacht
Familynest (Family Room)
pro Person / pro Nacht
| Полупансион
Ortstaxe
pro Person / pro Nacht
family suite (Suite)
pro Person / pro Nacht
| Полупансион
Ortstaxe
pro Person / pro Nacht
Neujahr /Fasching
26.02.2022 - 04.03.2022
Cozy room (Double Room)
pro Person / pro Nacht
| Полупансион
Ortstaxe
pro Person / pro Nacht
Double Room
pro Person / pro Nacht
| Полупансион
1 Person с 201,00 €
2 Personen с 161,00 €

Ortstaxe
pro Person / pro Nacht
Comfort room (Shared Room)
pro Person / pro Nacht
| Полупансион
Ortstaxe
pro Person / pro Nacht
Comfort room de luxe (Shared Room)
pro Person / pro Nacht
| Полупансион
Ortstaxe
pro Person / pro Nacht
family room without a balcony (Family Room)
pro Person / pro Nacht
| Полупансион
Ortstaxe
pro Person / pro Nacht
Familynest (Family Room)
pro Person / pro Nacht
| Полупансион
Ortstaxe
pro Person / pro Nacht
family suite (Suite)
pro Person / pro Nacht
| Полупансион
Ortstaxe
pro Person / pro Nacht
Ski Firn /Ski Ostern
12.03.2022 - 25.03.2022 09.04.2022 - 18.04.2022
Cozy room (Double Room)
pro Person / pro Nacht
| Полупансион
Ortstaxe
pro Person / pro Nacht
Double Room
pro Person / pro Nacht
| Полупансион
1 Person с 185,00 €
2 Personen с 144,00 €

Ortstaxe
pro Person / pro Nacht
Comfort room (Shared Room)
pro Person / pro Nacht
| Полупансион
Ortstaxe
pro Person / pro Nacht
Comfort room de luxe (Shared Room)
pro Person / pro Nacht
| Полупансион
Ortstaxe
pro Person / pro Nacht
family room without a balcony (Family Room)
pro Person / pro Nacht
| Полупансион
Ortstaxe
pro Person / pro Nacht
Familynest (Family Room)
pro Person / pro Nacht
| Полупансион
Ortstaxe
pro Person / pro Nacht
family suite (Suite)
pro Person / pro Nacht
| Полупансион
Ortstaxe
pro Person / pro Nacht
Ski Start / Ski Perfekt
26.03.2022 - 08.04.2022
Cozy room (Double Room)
pro Person / pro Nacht
| Полупансион
Ortstaxe
pro Person / pro Nacht
Double Room
pro Person / pro Nacht
| Полупансион
1 Person с 147,00 €
2 Personen с 107,00 €

Ortstaxe
pro Person / pro Nacht
Comfort room (Shared Room)
pro Person / pro Nacht
| Полупансион
Ortstaxe
pro Person / pro Nacht
Comfort room de luxe (Shared Room)
pro Person / pro Nacht
| Полупансион
Ortstaxe
pro Person / pro Nacht
family room without a balcony (Family Room)
pro Person / pro Nacht
| Полупансион
Ortstaxe
pro Person / pro Nacht
Familynest (Family Room)
pro Person / pro Nacht
| Полупансион
Ortstaxe
pro Person / pro Nacht
family suite (Suite)
pro Person / pro Nacht
| Полупансион
Ortstaxe
pro Person / pro Nacht
Preis auf Anfrage außerhalb der Saisonzeiten
Виды платежа
Payment possible with:
Credit card Visa/Mastercard
ATM card
Cash
Примечания:
Recreational facility
generous wellness furnished with:
•sauna sector
•indoor pool
•relaxing rooms
•outdoor whirlpool
•sun terrace
•fitness room
•solarium
•hydrojet
•and beauty & massage treatments
and a children´s room with table tennis, table football and air-hockey
good to know
•if you only book with breakfast we subtract -15€ per person per day
•a jeton for hydrojet or solarium costs € 6,-
•we are a non smoking hotel. you can smoke on the balcony or in a smoker corner in front of the entrance
the prices are specified in EURO including taxes. the local tax is counted separately with 1,50 per person per day (starting with 15 years)
Отель

98 К-во кроватей, 44 Номер

Familie Rettenwender

50401-000021-2020

Registrierungsnummer gemäß der Informationspflicht nach §10 Salzburger Nächtigungsabgabengesetz
Номер/Апартаменты
Виды платежа

Payment possible with: Credit card Visa/Mastercard ATM card Cash