Ferienhotel Sonnenhof
6280 Zell am Ziller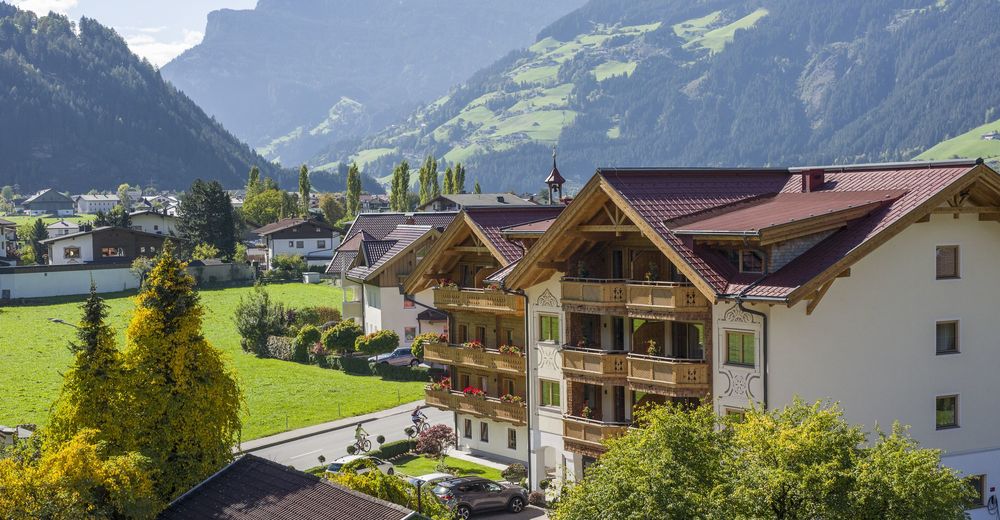 Rainer Schmidt +49(0)171/2258702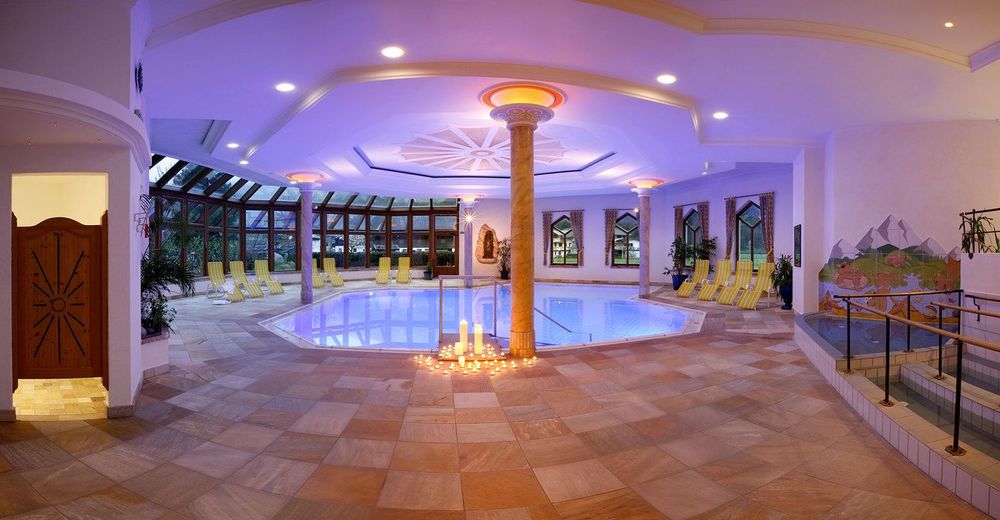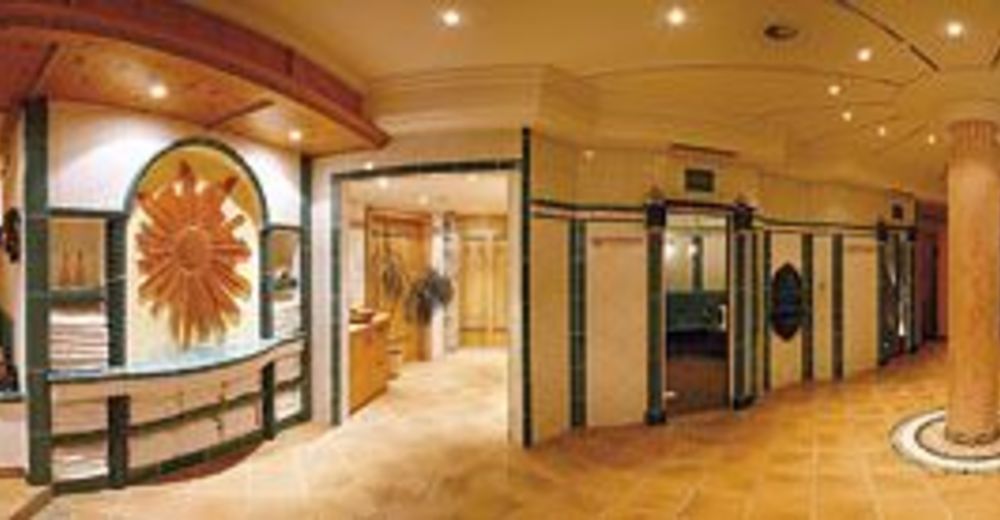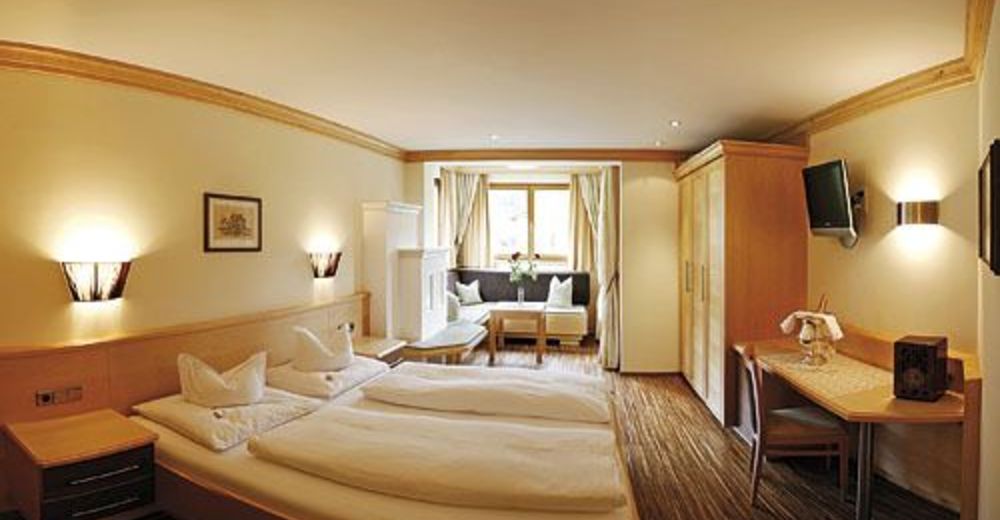 Отель

110 К-во кроватей, 58 Номер

Fam. Wildauer

Rohrerstrasse 47, 6280 Zell am Ziller
"Your home away from home!"
Welcome to the summer paradise
Surrounded by the impressive scenery of the Zillertal Alps, our 4 star hotel is located in the heart of the Zillertal, on the outskirts of Zell am Ziller.
The summer with us is something * special *. A * power source * far from any hustle and bustle of everyday life. In front of you is the wonderful splendor of the Alps and an unforgettable time of total relaxation and relaxation.
 
Always looking after the well-being and the satisfaction of our guests, we offer you comprehensive, * family care * as well as culinary creations from the local agriculture and hunting.
Let yourself be pampered and enjoy our unique wellness and vitality world with a new heated outdoor swimming pool (open in summer and winter) and a new textile family sauna with a wonderful panoramic view of the Zillertal mountains.
Plenty of wonderful cookies will give you room for your holiday.
Whether cycling on special cycle paths (bike & e-mountain bike rental), alpine hikes on rustic huts, barbecues in the garden, pony rides for the children or just relaxing on the lawn under fruit trees.
Our hospitality comes from the heart and gives you holidays that you will always remember well.
We look forward to pampering you.
The Wildauer family
**NEW**:
/ Country house Sonnenhof **** /
The Landhaus Sonnenhof **** is our old farmhouse,
which we have completely rebuilt for you.
/ You are expecting: /
12 New exclusive wood-based suites with infrared deep-heating. *
Allgemeine Verfügbarkeit Ferienhotel Sonnenhof
по запросу
имеющийся в распоряжении
не доступна
октября 2022
KW
Пн
Вт
Ср
Чт
Пт
Сб
Вс
1
2
3
4
5
6
7
8
9
10
11
12
13
14
15
16
17
18
19
20
21
22
23
24
25
26
27
28
29
30
31
Предложения Лето Ferienhotel Sonnenhof
Предложения Зима Ferienhotel Sonnenhof
Цены
| Зима | Основной сезон | Vor-/Nebensaison |
| --- | --- | --- |
| Ночевка | - | - |
| с завтраком | 120 € до 153 € | 99 € до 125 € |
| Полупансион | 129 € до 162 € | 108 € до 134 € |
| All-inclusive | - | - |
| Лето | Основной сезон | Vor-/Nebensaison |
| --- | --- | --- |
| Ночевка | - | - |
| с завтраком | 97 € до 112 € | 88 € до 99 € |
| Полупансион | 106 € до 125 € | 97 € до 112 € |
| All-inclusive | - | - |
Другая информация
Doppelzimmer im Hotel (Doppelzimmer)
| Полупансион
Ortstaxe
pro Person / pro Nacht
Haustiere
макс. 18 zulässig
+ 18,00 €
pro Количество / pro Ночь
großes Familienzimmer im Hotel (Familienzimmer)
| Полупансион
Ortstaxe
pro Person / pro Nacht
Haustiere
макс. 18 zulässig
+ 18,00 €
pro Количество / pro Ночь
kleines Familienzimmer im Hotel (Familienzimmer)
| Полупансион
Ortstaxe
pro Person / pro Nacht
Haustiere
макс. 18 zulässig
+ 18,00 €
pro Количество / pro Ночь
Juniorsuite im Hotel (Juniorsuite)
| Полупансион
Ortstaxe
pro Person / pro Nacht
Haustiere
макс. 18 zulässig
+ 18,00 €
pro Количество / pro Ночь
Exklusivzimmer im Hotel (Doppelzimmer)
| Полупансион
Ortstaxe
pro Person / pro Nacht
Haustiere
макс. 18 zulässig
+ 18,00 €
pro Количество / pro Ночь
Superior Suite im Landhaus (Suite)
| Полупансион
Ortstaxe
pro Person / pro Nacht
Haustiere
макс. 18 zulässig
+ 18,00 €
pro Количество / pro Ночь
Einzelzimmer im Landhaus (Einzelzimmer)
| Полупансион
Ortstaxe
pro Person / pro Nacht
Haustiere
макс. 18 zulässig
+ 18,00 €
pro Количество / pro Ночь
Suite deluxe im Hotel (Suite)
| Полупансион
Ortstaxe
pro Person / pro Nacht
Haustiere
макс. 18 zulässig
+ 18,00 €
pro Количество / pro Ночь
Included services:
Welcome & Abschiedsschnapserl
First hand information:
We will inform you at the weekly. welcome evening
   about your Sonnenhof holidays
Gourmet breakfast buffet with eggs, tea and vitamin juice bar,
  Organic corner, fresh fruit, bread and cakes homemade;
4-course evening menu
Delicious salad buffet
1x per week starter buffet
1x per week culinary journey through Austria
1x per week Italian buffet
1x per week dessert buffet with home-made flour dishes.
1x weekly farm buffet
1x per week barbecue evening (in the summer with fair weather)
Products from our own farm and from our own hunting
Panoramic indoor pool, whirlpool and Kneipp treatment
Outdoor swimming pool with indoor entrance (open in summer and winter)
   with textile family sauna
Spacious Vital-Saunalandschaft -
  Sauna-relaxation room conservatory,
  NEW: Resting room "The Silence" with warming and water beds,
  NEW: Finnish outdoor 95 ° C with fresh air garden,
  NEW: ice grotto - refreshment PUR,
  NEW: Zirben - BIOSAUNA - Comfortable warmth at 65 ° C and 45% humidity
Fitness center
Musical entertainment 1 x per week
Community games available
Parking (partially covered)
Free Wi-Fi
Отель

110 К-во кроватей, 58 Номер

Fam. Wildauer

Rohrerstrasse 47, 6280 Zell am Ziller
Номер/Апартаменты
Виды платежа

Cash, Maestro, VISA, Mastercard