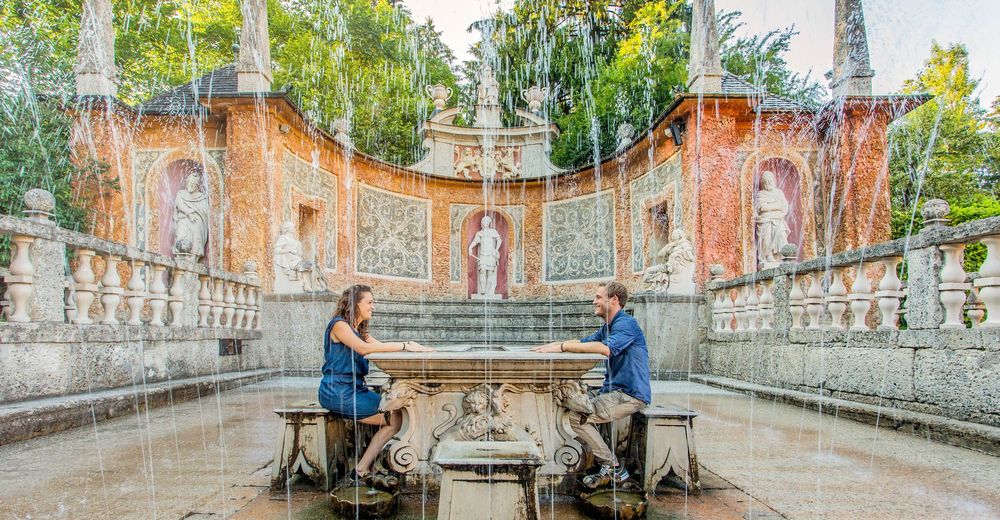 © SalzburgerLand Tourismus - Eva trifft.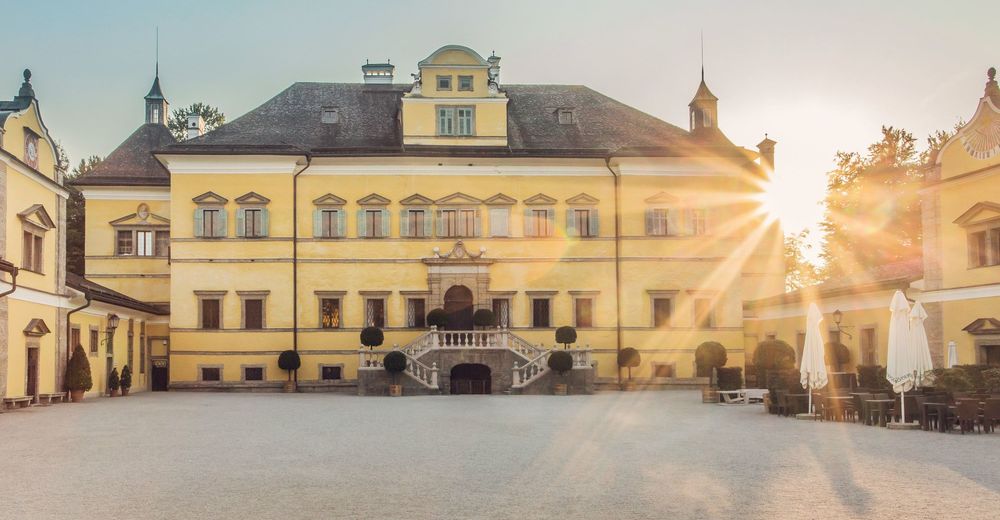 © SalzburgerLand Tourismus - Eva trifft.
© SalzburgerLand Tourismus - Eva trifft.
© Tourismus Salzburg GmbH
Originally built as the "summer residence" of the archbishops, the imaginatively designed Hellbrunn Palace, with its park and unique water features, today delights locals and guests alike.
In 1612, a few months after his accession to power, Salzburg's Prince Archbishop Markus Sittikus von Hohenems commissioned the construction of a country estate at the foot of the water-rich Hellbrunn Mountain. As a lover of Italian art and culture, Markus Sittikus commissioned the famous cathedral architect Santino Solari to build a "Villa suburbana", a summer residence, which would be in no way inferior to his magnificent Mediterranean models in terms of splendour and generosity. And so, after a relatively short construction period, an architectural jewel was finally created on the southern outskirts of Salzburg that is still one of the most magnificent Renaissance buildings north of the Alps today: the Hellbrunn Pleasure Palace with its extensive park and its unique water features.
From the very beginning, water has been the defining design element of the palace. The numerous springs of the Hellbrunn Hill lend the mighty estate a bubbling life. Hidden in the green shade of bushes and trees or spraying alive from unexpected hiding places - for almost 400 years the water features have been the world-famous heart of Hellbrunn's pleasures.
And here today you can experience in almost unchanged form what once delighted the archbishops: mysterious, mystical grottos, water-driven figure games and treacherous fountains at all corners and ends of the castle. Here the noble guest was exposed to a constant change of light and shadow, of horror and serenity - the imagination of architects and artists knew no bounds. Hellbrunn rarely served as an archbishop's residence. With the magnificent halls of the palace, the enchanting gardens and the unique water features, the palace was from the very beginning a place of great celebrations and festivities, sumptuous spectacles and cultural highlights.
The extensive park was redesigned around 1730 according to the plans of the court garden inspector Franz Anton Danreiter and adapted to the "new" taste of the times. The statues of gods and heroes in the park date from the beginning of the 17th century.
Контактная информация
Обширная информация:
https://www.salzburg.info/de/sehenswertes/top10...
Отправить запрос :
tourist@salzburg.info
Unterkünfte finden Salzburg Stadt
11 Предложения и Паушальные суммы
Sportanbieter Salzburg Stadt
Веб-камеры