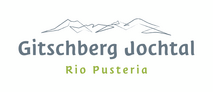 Pfunders
1.140 - 3.000m
A MECCA FOR NATURE FANS AND QUIET SEEKERS
The picture-postcard village of Pfunders is nestled at the meeting point of two valleys, the Pfundertal valley and the renowned Pustertal valley. With its secluded location and quaint atmosphere, Pfunders makes a perfect destination to spend a relaxing holiday at one with nature. The surreal quiet and practically unspoilt landscapes that can be enjoyed from this tiny mountain village are a soothing balm to the stress-ravaged soul. Fundres owes its chocolate-box charm to a delightful combination of traditional mountain farms, century-old traditions and hearty hospitality – a hidden gem for the discerning holiday maker.
For those who wish to get better acquainted with the local farm culture, we recommend a hike on the Pfunderer Höfeweg (Fundres Farm Path) – a 7-km long, family-friendly circular tour leading past several mountain farms, some of which are open to visits. This tour offers an interesting insight into the life and work routine of South Tyrolean farmers, as well as a pleasurable hiking experience.
As a mountaineering village, Pfunders is an ideal starting point for challenging the local three-thousanders. Once you conquer the top, you are rewarded by a breath-taking view of the Dolomites and Zillertal Alps, and an elating sense of freedom.
We highly recommend the Pfunderer Höhenweg (Fundres high mountain trail), a stunning and equally challenging trail stretching across 70 km of Alpine terrain at altitudes between 2,000 and 3,000 metres. With a total elevation gain of 5,600 m, it warrants endurance, sure-footedness, a head for heights and well-trained sense of direction.
However, you do not need to be an experienced mountaineer to enjoy the Pfunders mountains. There is plenty to do also for families and leisure hikers, with options running the gamut from unchallenging mountain pasture walks to refreshing hikes through shady woodland. After a day spent in close contact with nature, you will get back to your hotel feeling recharged and looking forward to your next outdoor adventures.
---
Контакт Pfunders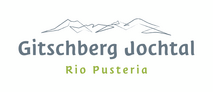 Tourismusgenossenschaft Gitschberg Jochtal
Katharina Lanz Str. 90, I-39037 Mühlbach
Телефон

Начальная страница
E-Mail
Населенные пункты Gitschberg - Jochtal