Hotel Alpenrose
5541 Altenmarkt - Zauchensee
© Hotel Alpenrose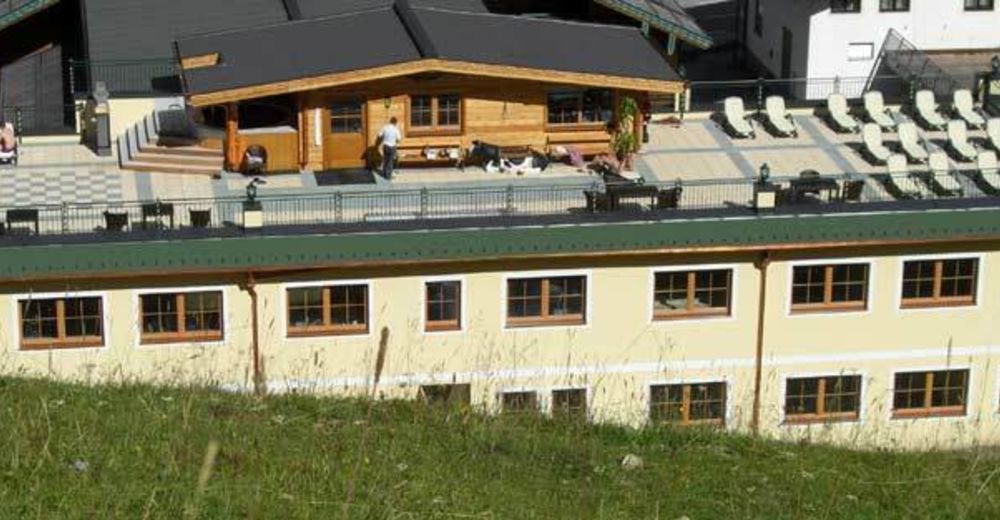 © Die Fotos d - www.guenterstandl.de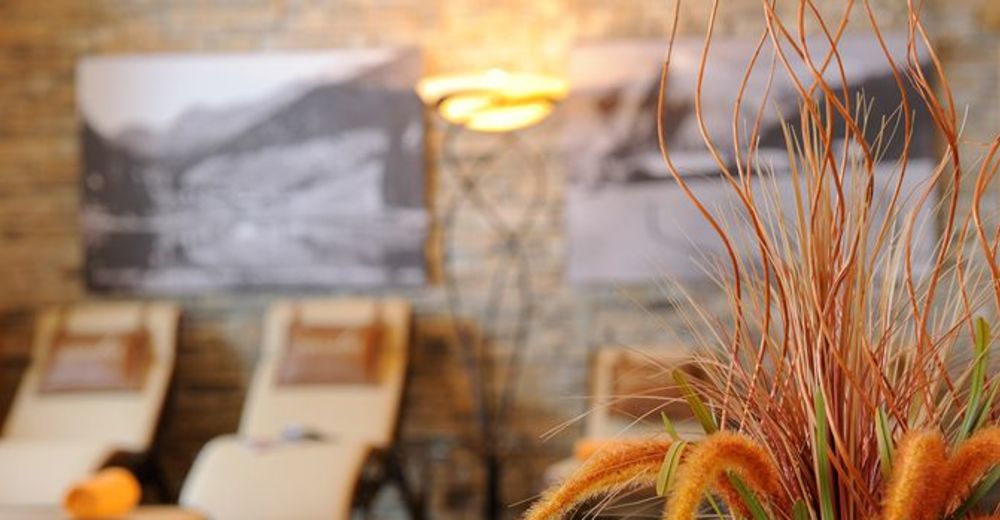 © Die Fotos d - www.guenterstandl.de
© Die Fotos d - www.guenterstandl.de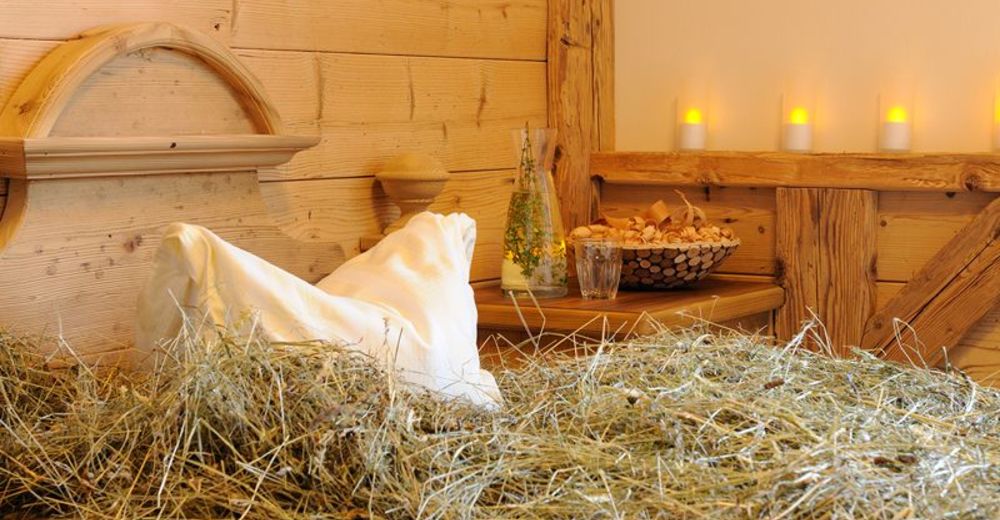 © Die Fotos d - www.guenterstandl.de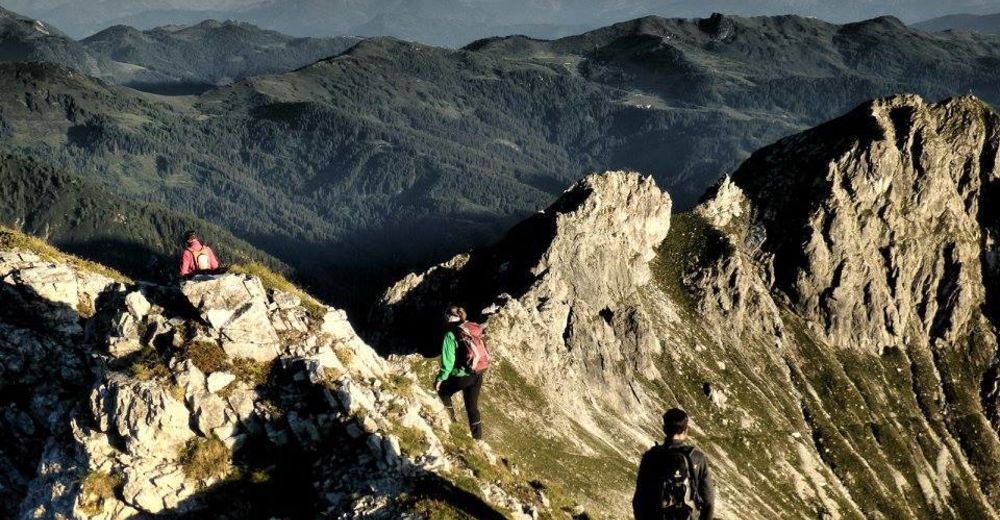 Отель

98 К-во кроватей, 44 Номер

Familie Rettenwender

Zauchensee 24, 5541 Altenmarkt - Zauchensee
Welcome in Hotel Alpenrose in Zauchensee!
The diversity of the animation program makes it easy to have a great time. The program is for children and adults. Each one will find the perfect activity.
You can expect sports, games and relaxation.
New cancellation conditions due to Corona
In case of an official border or hotel closure, as well as if there is a Lockdown or a travel warning for Zauchensee you can cancel to any time without any costs.
In our offer you can find the cancellation conditions in detail.
We are looking forward to you
Videos
01:51
Allgemeine Verfügbarkeit Hotel Alpenrose
по запросу
имеющийся в распоряжении
не доступна
закрытыеfr
апреля 2021
KW
Пн
Вт
Ср
Чт
Пт
Сб
Вс
1
2
3
4
5
6
7
8
9
10
11
12
13
14
15
16
17
18
19
20
21
22
23
24
25
26
27
28
29
30
мая 2021
KW
Пн
Вт
Ср
Чт
Пт
Сб
Вс
1
2
3
4
5
6
7
8
9
10
11
12
13
14
15
16
17
18
19
20
21
22
23
24
25
26
27
28
29
30
31
Предложения Лето Hotel Alpenrose
Активный отпуск / Семейный отпуск / Оздоровительный центр
Gültig с 26.06.2021 до 11.09.2021
7 Ночи: 26.06.2021 до 03.07.2021 / 7 Ночи: 03.07.2021 до 10.07.2021 / 7 Ночи: 10.07.2021 до 17.07.2021 / 7 Ночи: 17.07.2021 до 21.08.2021 / 7 Ночи: 21.08.2021 до 28.08.2021 / 7 Ночи: 28.08.2021 до 04.09.2021 / 7 Ночи: 04.09.2021 до 11.09.2021
Предложения Зима Hotel Alpenrose
С лыжным паспортом / Оздоровительный центр / Паушальная сумма за лыжи
Gültig с 04.12.2021 до 23.12.2021
Оздоровительный центр / Паушальная сумма за лыжи / Зимнее комплексное предложение
Gültig с 09.01.2022 до 29.01.2022
Цены
Sommer Beginn
26.06.2021 - 02.07.2021 04.09.2021 - 11.09.2021
Cozy room (Doppelzimmer)
pro Person / pro Nacht
| Полупансион
Ortstaxe
pro Person / pro Nacht
Doppelzimmer
pro Nacht
| Полупансион
Ortstaxe
pro Person / pro Nacht
Comfort room (Mehrbettzimmer)
pro Nacht
| Полупансион
Ortstaxe
pro Person / pro Nacht
Comfort room de luxe (Mehrbettzimmer)
pro Nacht
| Полупансион
Ortstaxe
pro Person / pro Nacht
family room without a balcony (Familienzimmer)
pro Nacht
| Полупансион
Ortstaxe
pro Person / pro Nacht
Familynest (Familienzimmer)
pro Nacht
| Полупансион
Ortstaxe
pro Person / pro Nacht
family suite (Suite)
pro Nacht
| Полупансион
Ortstaxe
pro Person / pro Nacht
Sommer Hauptsaison
03.07.2021 - 03.09.2021
Cozy room (Doppelzimmer)
pro Person / pro Nacht
| Полупансион
Ortstaxe
pro Person / pro Nacht
Doppelzimmer
pro Nacht
| Полупансион
Ortstaxe
pro Person / pro Nacht
Comfort room (Mehrbettzimmer)
pro Nacht
| Полупансион
Ortstaxe
pro Person / pro Nacht
Comfort room de luxe (Mehrbettzimmer)
pro Nacht
| Полупансион
Ortstaxe
pro Person / pro Nacht
family room without a balcony (Familienzimmer)
pro Nacht
| Полупансион
Ortstaxe
pro Person / pro Nacht
Familynest (Familienzimmer)
pro Nacht
| Полупансион
Ortstaxe
pro Person / pro Nacht
family suite (Suite)
pro Nacht
| Полупансион
Ortstaxe
pro Person / pro Nacht
Ski Start
04.12.2021 - 22.12.2021
Cozy room (Doppelzimmer)
pro Person / pro Nacht
| Полупансион
Ortstaxe
pro Person / pro Nacht
Doppelzimmer
pro Person / pro Nacht
| Полупансион
1 Person с 147,00 €
2 Personen с 107,00 €

Ortstaxe
pro Person / pro Nacht
Comfort room (Mehrbettzimmer)
pro Person / pro Nacht
| Полупансион
Ortstaxe
pro Person / pro Nacht
Comfort room de luxe (Mehrbettzimmer)
pro Person / pro Nacht
| Полупансион
Ortstaxe
pro Person / pro Nacht
family room without a balcony (Familienzimmer)
pro Person / pro Nacht
| Полупансион
Ortstaxe
pro Person / pro Nacht
Familynest (Familienzimmer)
pro Person / pro Nacht
| Полупансион
Ortstaxe
pro Person / pro Nacht
family suite (Suite)
pro Person / pro Nacht
| Полупансион
Ortstaxe
pro Person / pro Nacht
Weihnachten / Silvester
23.12.2021 - 01.01.2022
Cozy room (Doppelzimmer)
pro Person / pro Nacht
| Полупансион
Ortstaxe
pro Person / pro Nacht
Doppelzimmer
pro Person / pro Nacht
| Полупансион
1 Person с 214,00 €
2 Personen с 174,00 €

Ortstaxe
pro Person / pro Nacht
Comfort room (Mehrbettzimmer)
pro Person / pro Nacht
| Полупансион
Ortstaxe
pro Person / pro Nacht
Comfort room de luxe (Mehrbettzimmer)
pro Person / pro Nacht
| Полупансион
Ortstaxe
pro Person / pro Nacht
family room without a balcony (Familienzimmer)
pro Person / pro Nacht
| Полупансион
Ortstaxe
pro Person / pro Nacht
Familynest (Familienzimmer)
pro Person / pro Nacht
| Полупансион
Ortstaxe
pro Person / pro Nacht
family suite (Suite)
pro Person / pro Nacht
| Полупансион
Ortstaxe
pro Person / pro Nacht
Neujahr /Fasching
02.01.2022 - 07.01.2022 26.02.2022 - 04.03.2022
Cozy room (Doppelzimmer)
pro Person / pro Nacht
| Полупансион
Ortstaxe
pro Person / pro Nacht
Doppelzimmer
pro Person / pro Nacht
| Полупансион
1 Person с 201,00 €
2 Personen с 161,00 €

Ortstaxe
pro Person / pro Nacht
Comfort room (Mehrbettzimmer)
pro Person / pro Nacht
| Полупансион
Ortstaxe
pro Person / pro Nacht
Comfort room de luxe (Mehrbettzimmer)
pro Person / pro Nacht
| Полупансион
Ortstaxe
pro Person / pro Nacht
family room without a balcony (Familienzimmer)
pro Person / pro Nacht
| Полупансион
Ortstaxe
pro Person / pro Nacht
Familynest (Familienzimmer)
pro Person / pro Nacht
| Полупансион
Ortstaxe
pro Person / pro Nacht
family suite (Suite)
pro Person / pro Nacht
| Полупансион
Ortstaxe
pro Person / pro Nacht
Ski-Pulver
09.01.2022 - 28.01.2022
Cozy room (Doppelzimmer)
pro Person / pro Nacht
| Полупансион
Ortstaxe
pro Person / pro Nacht
Doppelzimmer
pro Person / pro Nacht
| Полупансион
1 Person с 185,00 €
2 Personen с 145,00 €

Ortstaxe
pro Person / pro Nacht
Comfort room (Mehrbettzimmer)
pro Person / pro Nacht
| Полупансион
Ortstaxe
pro Person / pro Nacht
Comfort room de luxe (Mehrbettzimmer)
pro Person / pro Nacht
| Полупансион
Ortstaxe
pro Person / pro Nacht
family room without a balcony (Familienzimmer)
pro Person / pro Nacht
| Полупансион
Ortstaxe
pro Person / pro Nacht
Familynest (Familienzimmer)
pro Person / pro Nacht
| Полупансион
Ortstaxe
pro Person / pro Nacht
family suite (Suite)
pro Person / pro Nacht
| Полупансион
Ortstaxe
pro Person / pro Nacht
Ski Sun
29.01.2022 - 04.02.2022 05.03.2022 - 11.03.2022
Cozy room (Doppelzimmer)
pro Person / pro Nacht
| Полупансион
Ortstaxe
pro Person / pro Nacht
Doppelzimmer
pro Person / pro Nacht
| Полупансион
1 Person с 185,00 €
2 Personen с 145,00 €

Ortstaxe
pro Person / pro Nacht
Comfort room (Mehrbettzimmer)
pro Person / pro Nacht
| Полупансион
Ortstaxe
pro Person / pro Nacht
Comfort room de luxe (Mehrbettzimmer)
pro Person / pro Nacht
| Полупансион
Ortstaxe
pro Person / pro Nacht
family room without a balcony (Familienzimmer)
pro Person / pro Nacht
| Полупансион
Ortstaxe
pro Person / pro Nacht
Familynest (Familienzimmer)
pro Person / pro Nacht
| Полупансион
Ortstaxe
pro Person / pro Nacht
family suite (Suite)
pro Person / pro Nacht
| Полупансион
Ortstaxe
pro Person / pro Nacht
Ski Classic
05.02.2022 - 25.02.2022
Cozy room (Doppelzimmer)
pro Person / pro Nacht
| Полупансион
Ortstaxe
pro Person / pro Nacht
Doppelzimmer
pro Person / pro Nacht
| Полупансион
1 Person с 199,00 €
2 Personen с 159,00 €

Ortstaxe
pro Person / pro Nacht
Comfort room (Mehrbettzimmer)
pro Person / pro Nacht
| Полупансион
Ortstaxe
pro Person / pro Nacht
Comfort room de luxe (Mehrbettzimmer)
pro Person / pro Nacht
| Полупансион
Ortstaxe
pro Person / pro Nacht
family room without a balcony (Familienzimmer)
pro Person / pro Nacht
| Полупансион
Ortstaxe
pro Person / pro Nacht
Familynest (Familienzimmer)
pro Person / pro Nacht
| Полупансион
Ortstaxe
pro Person / pro Nacht
family suite (Suite)
pro Person / pro Nacht
| Полупансион
Ortstaxe
pro Person / pro Nacht
Ski Firn
12.03.2022 - 17.04.2022
Cozy room (Doppelzimmer)
pro Person / pro Nacht
| Полупансион
Ortstaxe
pro Person / pro Nacht
Doppelzimmer
pro Person / pro Nacht
| Полупансион
1 Person с 185,00 €
2 Personen с 144,00 €

Ortstaxe
pro Person / pro Nacht
Comfort room (Mehrbettzimmer)
pro Person / pro Nacht
| Полупансион
Ortstaxe
pro Person / pro Nacht
Comfort room de luxe (Mehrbettzimmer)
pro Person / pro Nacht
| Полупансион
Ortstaxe
pro Person / pro Nacht
family room without a balcony (Familienzimmer)
pro Person / pro Nacht
| Полупансион
Ortstaxe
pro Person / pro Nacht
Familynest (Familienzimmer)
pro Person / pro Nacht
| Полупансион
Ortstaxe
pro Person / pro Nacht
family suite (Suite)
pro Person / pro Nacht
| Полупансион
Ortstaxe
pro Person / pro Nacht
Preis auf Anfrage außerhalb der Saisonzeiten
Виды платежа
Payment possible with:
Credit card Visa/Mastercard
ATM card
Cash
Примечания:
Recreational facility
generous wellness furnished with:
•sauna sector
•indoor pool
•relaxing rooms
•outdoor whirlpool
•sun terrace
•fitness room
•solarium
•hydrojet
•and beauty & massage treatments
and a children´s room with table tennis, table football and air-hockey
good to know
•if you only book with breakfast we subtract -15€ per person per day
•a jeton for hydrojet or solarium costs € 6,-
•we are a non smoking hotel. you can smoke on the balcony or in a smoker corner in front of the entrance
the prices are specified in EURO including taxes. the local tax is counted separately with 1,50 per person per day (starting with 15 years)
Отель

98 К-во кроватей, 44 Номер

Familie Rettenwender

Zauchensee 24, 5541 Altenmarkt - Zauchensee
Номер/Апартаменты
Виды платежа

Payment possible with: Credit card Visa/Mastercard ATM card Cash