Walch's Camping
6751 Innerbraz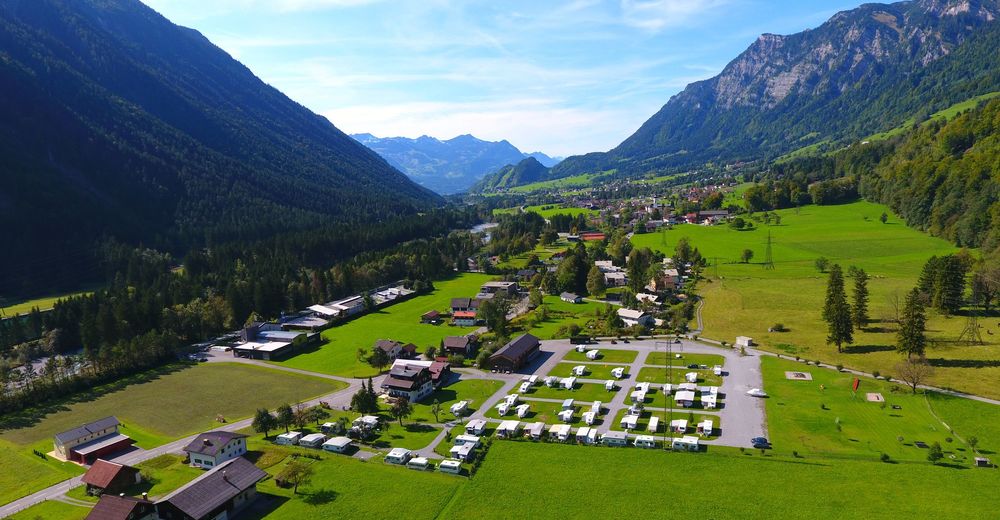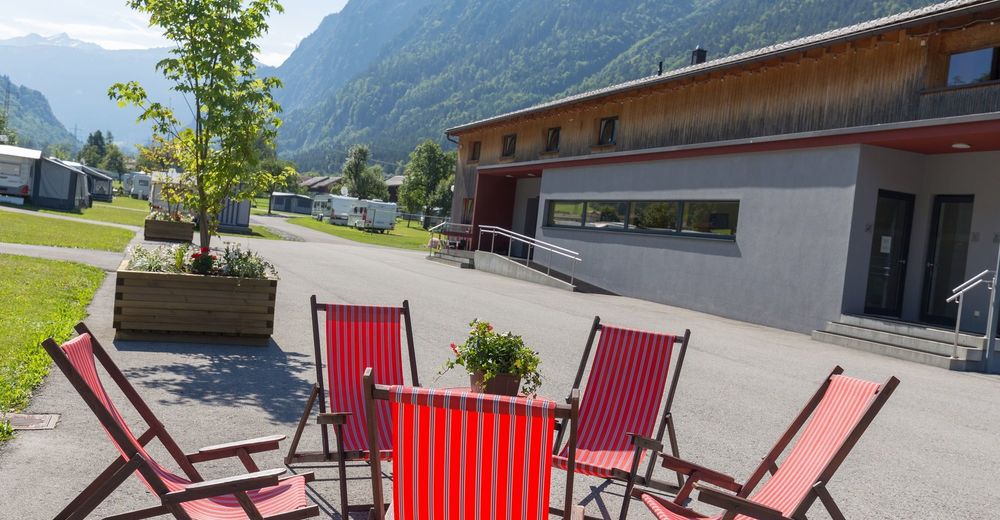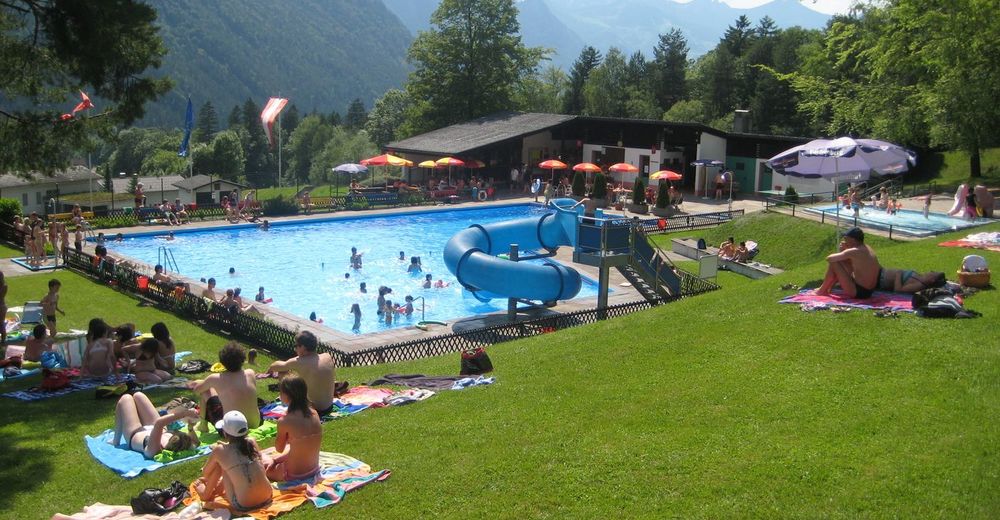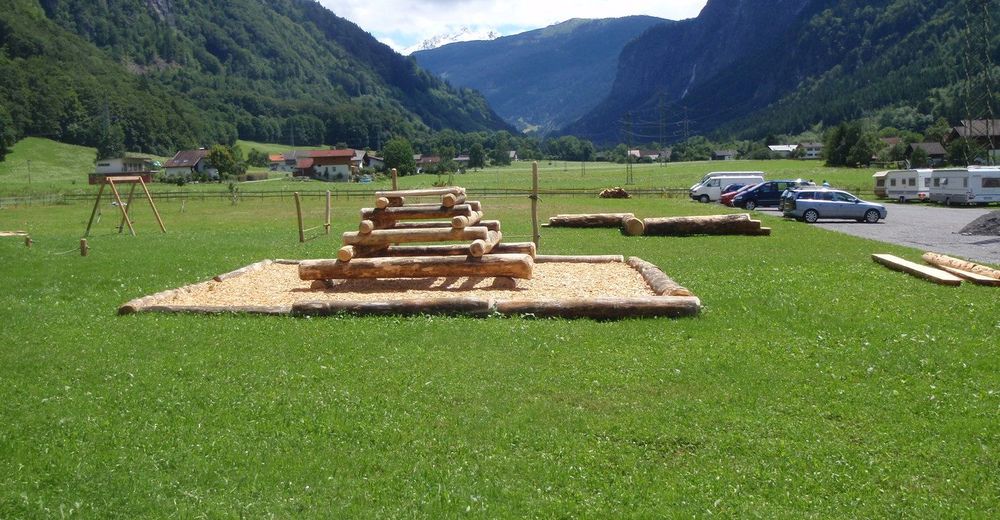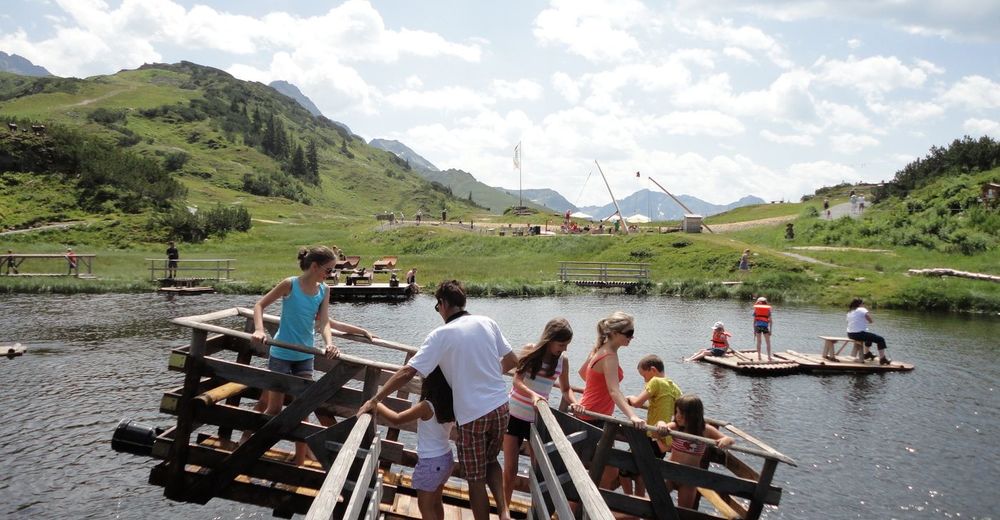 Кемпинг

30 Места установки

Thomas Walch

Arlbergstr. 93, 6751 Innerbraz
Welcome All at Walch's Camping - Your well-feeling camping at Braz - Klostertal - Arlberg
ADAC Campsite Award as one of the TOP campsite in Europe
Summer 2021: KLOSTERTAL-ARLBERG-BLUDENZ Guestcard with all inclusive and reduced benefits. You get this card free of charge. This card offers you: free guided hiking & mountain tours with professional mountain guides in cooperation with "Mountain active" - and free entrance to the Alpine outdoor swimming pool of Braz and other outdoor pools in our valley, 20 %-Greenfee-reduction at the Golf Club Bludenz-Braz and reduction for the gondolas in the Region and lot of more...
NEW: 90 m² apartement nearby the Camping at the LANDHAUS with 3 sleep-rooms with bath, extra toilette, living & dining room with kitchenette and circular kiln
Location
From golfing in the 18 whole court here in Braz to the alpine outdoor swimming pool.
A tennis court and one of the most beautiful mountain bike and biking tracks do round off the sportive program just outside the house.
Perfect starting point for trips and hiking tours. A generous garden and fire place to grill . COMPLETELY SUMMER: In the middle of green and majestic mountains. Where holidays are still holidays.
For our children we built an experience play ground on more than 5.000 m².
Different possibilities for abilities and climbing facilities were installed for our kids. They will enjoy it. Further on you'll find a new volley ball and small soccer court and a covered table tennis place.
Philosophy & Well feeling guarantee
WELL FEELING: An item which belongs to diffrent senses. To reach this well-being factor we take back to the apprenticships of FENG SHUI - one of Chinas systems to get the best harmony for building projets and living areas
Your new well-feeling camping area is bar the button of the Arlberg region in the Klostertal valley nearby the Landhaus Walch in Braz. On a flat field apart the village road was a new camping area createt with all pretentions of a modern camping
Within the green, absolutely quite and only from a side road reachable, a small well-feeling oasis has been installed with a lot of charme & intellect. Existing natural circumstances like our orchard has been involved in this project and with landscape planed details supplemented. Bushes and trees take a natural closure.
Your ****Sanitary building
Ground floor
The ground floor of the camping building you enter of a coverd entrance where you will find the reception, kiosk and the lounge. Furtheron you'll find the technic, ski-, boots and bikeroom and all sanitary facilities.
7 women and 5 mens toiletts, 3 pissoirs, seperated rooms with 5 ladies- and 5 mens showers, each 2 personal washing cabines for ladies and gentlemens, beauty corner with make-up mirros and washing facilities. A huge washing area for the dishes, handicaped peoples toilette and shower, baby washing facilities, chemical toilette, fresh water place, dogs shower room and a cosy terrasse round off the ground floor
First Floor
Our core is our 170 m² wellness area with finnland sauna 90 °C, bio sauna (Tepidarium) with switching coloured lights 50 °C and 50 % humidity, infrared cabine 60 - 70°C, pine wood sauna 80 °C, Solarium, teabar, fresh water place, sitting corner and relax area. A bounteous fresh air terrasse with excellent view on the mountain chaines of Verwall, Rätikon and the Alps of Lech invites you to relax and enjoy our spectacular landscape.
The washing and drying room is also situated on the upper floor. Additionally you'll find 3 bedrooms for 2 - 4 persons and a childs playing room.
Your Campsite
The 93 campsite outdoor area is characterized through own groups from 6 - 10 sites. The place is equipped with water, effluent and electricity (16 ampere). The sizes are from 80 - 120 m². The hayfield has a small decline so that the rainwater can drain off.
Furtheron the campsite offers you a covered recycling station, gas, lightening and adequate parking place.
Videos
Our special offer!!! 10% early booking discount. We can offer you in case of a reservation 1 month before arriving an 10 % early booking rate on the category B with a minimum stay of 7 days (Except: 02.07.21 - 29.08.21 and 23.12.21 - 09.01.22 & 10.02. - 06.03.22).
Furtheron we offer cheap sleeping rooms for 2 - 4 persons at the campsite building - perfect for families!
Allgemeine Verfügbarkeit
Walch's Camping
по запросу
имеющийся в распоряжении
Цены
| Зима | Основной сезон | Vor-/Nebensaison |
| --- | --- | --- |
| Ночевка | 52,80 € до 60,80 € | 42,80 € до 54,80 € |
| с завтраком | - | - |
| Полупансион | - | - |
| All-inclusive | - | - |
| Лето | Основной сезон | Vor-/Nebensaison |
| --- | --- | --- |
| Ночевка | 33,80 € до 48,80 € | 26,80 € до 43,80 € |
| с завтраком | - | - |
| Полупансион | - | - |
| All-inclusive | - | - |
The visitor tax ist EUR 2,20 per person/night up to 14 years and it will be extra charged like the environment fee from EUR 2,10 per person/night. The first child until 13 years stay FREE in summer. Each extra child costs between EUR 7,00 - EUR 9,00 per day.
The campsites are 10 x 8 m. Electricity fee (16 ampere) is EUR 1,00 per Kilowatt. The Wellness area and warm water are included.
Кемпинг

30 Места установки

Thomas Walch

Arlbergstr. 93, 6751 Innerbraz
Номер/Апартаменты
Виды платежа

EC-Karten VISA Eurocard/Mastercard