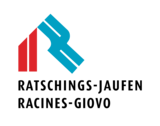 Snowpark Ratschings
© QParks/ Katja Pokorn - Katja
© QParks/ Katja Pokorn - Katja
© QParks/ Katja Pokorn - Katja
© QParks/ Katja Pokorn - Katja
© QParks/ Katja Pokorn - Katja
© QParks/ Katja Pokorn - Katja
© QParks/ Katja Pokorn - Katja
In Racines, the only thing missing was a Snowpark! At just a few kilometres south of the Brenner Pass, under the shiny sun of the Alps with peaks over 3.000 m, all sorts of obstacles for every level will ensure loads of fun for everyone!
---
Schnee- und Parkstatus
Leider keine aktuellen Parkinformationen vorhanden.
Высоты снежного покроваСегодня, 08:31
---
Snowpark Ratschings
Высота над уровнем моря

2014 m

Длина

500 m

Elemente

14

Area

At the Snowpark Ratschings, you will face up to 6 kickers and a versatile selection of jibs, boxes and butter-boxes! This and so much more at just a few kilometers south of the Brenner Pass, under the shiny sun of the Alps with peaks over 3.000 m! Furthermore, the nightlife in Ratschings offers you many possibilities: shops, pubs, restaurants, wellness, discos, newest hotels! See you at the new Snowpark Ratschings!

Elemente

| | |
| --- | --- |
| | Beginner Area Flat Box 3m (Box) |
| | Beginner Area Mushroom Jib m (Specials) |
| | Beginner Area Rainbow Butter-Box 3m (Box) |
| | Beginner Area Up/Down Butter-Box 3m (Box) |
| | Medium Area Kicker Jump 12m (Kicker) |
| | Beginner Area Kicker Jump 4m (Kicker) |
| | Medium Area Straight Box 6m (Box) |
| | Medium Area Flat/Down Box 8m (Box) |
| | Medium Area Rainbow Box 5m (Box) |
| | Medium Area Wallride Jib m (Specials) |
| | Beginner Area Rainbow Box 3m (Box) |
| | Medium Area Industry Rail 7m (Rail) |
| | Medium Area Flat Box 5m (Box) |
| | Medium Area T-Profil Box 5m (Box) |
---
Weitere Informationen
Park Size

M

Total

17

Easy

7

Public

10

Pro

0


Веб-камеры