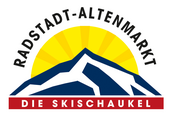 Предложение
Hotel Gasthof Stegerbräu
© Stegerbräu - THOMAS STIEGLER
© Stegerbräu - THOMAS STIEGLER
© Stegerbräu - THOMAS STIEGLER
© Stegerbräu
Hotel Gasthof Stegerbräu
© Lorenz Masser
Easter holiday in Radstadt & Ski Amadé Easter-Family-Promotion
Семейный отпуск  / Паушальная сумма за лыжи  / Паушальная сумма на пасху
Срок действия

21.03.2024 до 30.03.2024

Verpflegung

завтраком

Описание

Ski holiday in March with Easter family promotion - attractive ski package and free ski pass for your children up to 15 years as part of the Easter family promotion!
valid from 18 March until the end of the season

Includide services of the Breakfast-Plus-Arrangement

7 nights in the booked room
7 x rich breakfast from the buffet
daily, on opening days of the restaurant, ski snack from 4 to 5pm
6 x day ski pass for Ski Amadé
free ski pass for own children up to 15 years (born 2008 or later)
daily relaxation in the wellness area
bathrobe for adults, free on request
free W-LAN access in the whole house

Package price per adult in double room.
Children's rates on request.

Extra to pay: visitors tax: € 1,90 per person and night (from 15 years).
Extra charge also for other room categories

*EASTER-FAMILY DEAL: free ski-pass for own children of a family (born in 2008 or later), if at least one parent purchases a 6-day ski-pass *(family proof necessary)

We will be happy to prepare your personal offer!

What about further catering options?:
Take your choice according to your individual needs:

Enjoy our a-la-carte-cuisine and choose from the extensive menu. Payment according to order OR
Opt-in for "My Menu" - a 4 course meal at a fixed price, which you can choose from the My Menu Card.

The beauty of it: this way you not only remain flexible and can tailor your meals to your individual daily schedule, but also vary it. No matter which option you choose, you will always enjoy our service in the cozy locations in the inn area.
Note: our a-la-carte restaurant is usually closed on Wednesday for a day off. Alternative dining options are given in the city centre.

Примечание

With the free ski-shuttle from Radstadt, you reach the ski-regions:
Radstadt-Altenmarkt, Zauchensee-Flachauwinkel, Flachau and as well Fageralm/Reiteralm.
Отель / Небольшая гостиница

60 К-во кроватей, 39 Номер

Fam. Stiegler

Schernbergstrasse 14, 5550 Radstadt