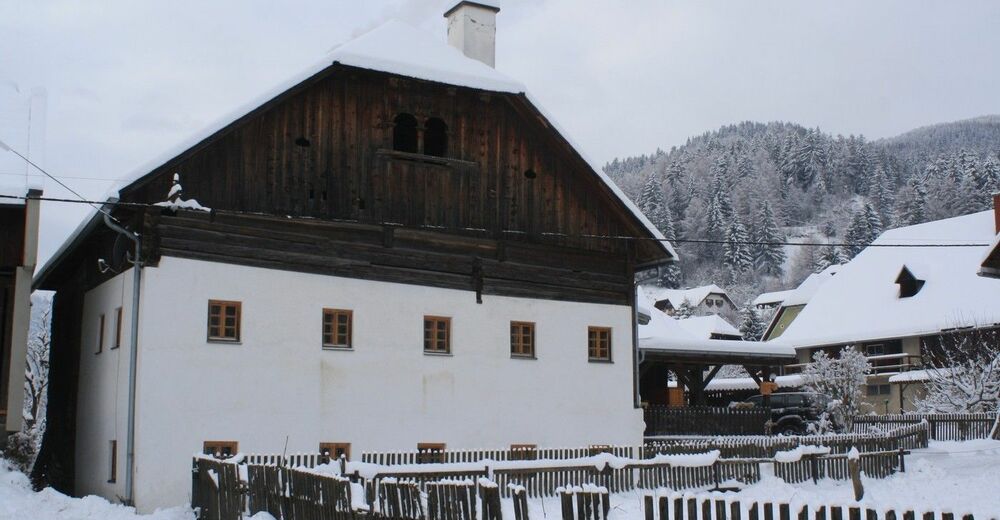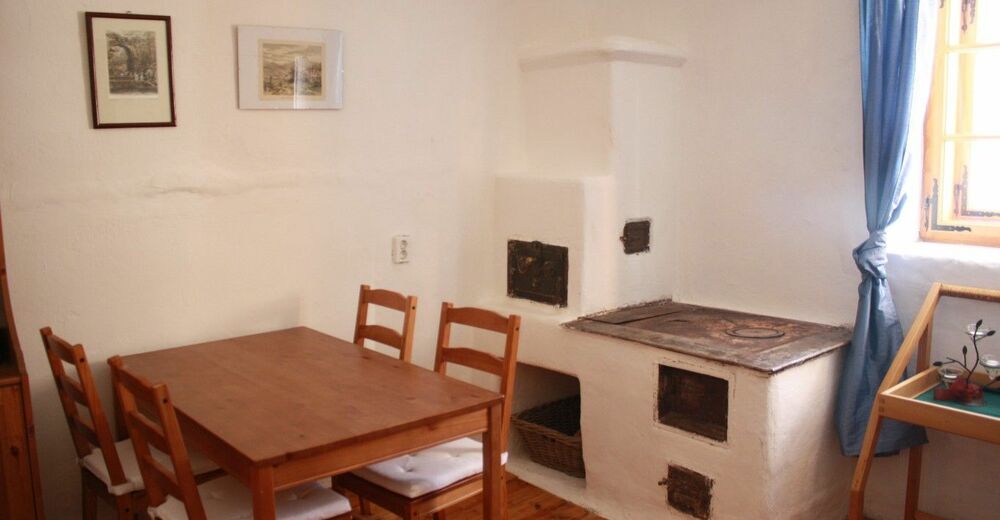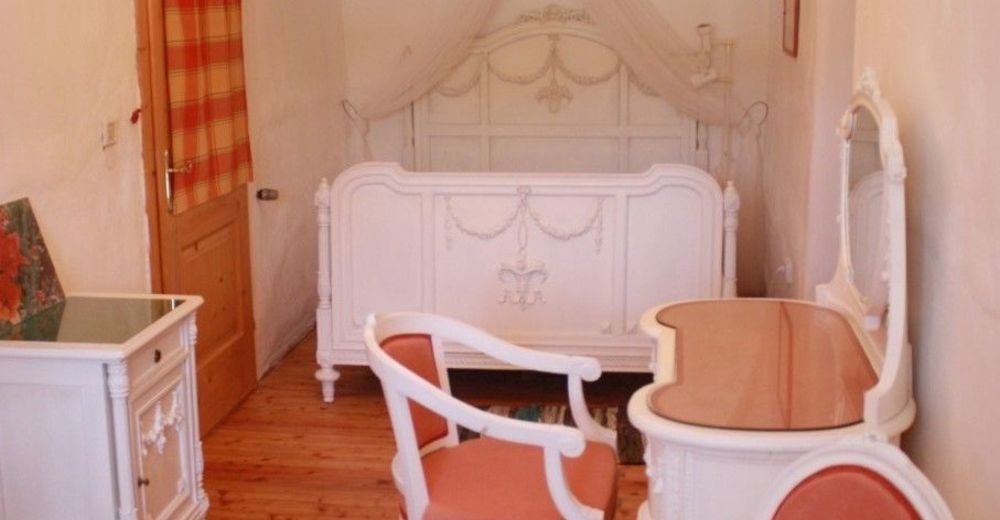 Апартаменты / Коттеджи (для проведения каникул)
24 К-во кроватей, 2 Апартаменты

Bruggerhaus

Baierdorf 18, 8844 Schöder
Lovely mansion for families and groups, 2 flats or the complete house bookable
This beautiful old mansion
is in a romantic little village at the foot of the Styrian "Sölkpass" in a sunny location. In the 13th Century it was already mentioned. Excerpts from the Chronicle are in the house.
The house is very spacious, each of the two floors offers about 150 square meters, the kitchen has about 50 square meters, it is the heart of the house. This takes place from waking up until getting to sleep: there is the kitchen area with a stove and brick wood stove, a communication area with armchairs, a large dining table where you can play and tinker, there is the wonderful oven on which it can be fantastic to relax and on the sofa before the fire of the pellet stove you can let your thoughts wander.
The house was renovated from the base.We focussed on the use of natural materials: the floors are either of centuries old wood or made of styrian larch, even the new windows and doors were made by carpenters from the village. Plaster and paint, were chosen according to ecological principles and handicrafts. The house is centrally heated with pellets. In the basement there is a wall heater (comfortable radiation) and some slightly heated floors, in the living room and the bathrooms we have heated floors. In addition, 5 modern potter stoves wait to be fired. They also give comfortable radiant heat. In the summer heat, the thick stone walls ensure that it remains comfortable.
The two floors are separately accessible from the outside, inside the house they are connected by a spiral staircase.
Around the house there is a beautiful green garden, an oasis of calm in summer and winter. In front of the house you can park your car, also the wood is stored there for the stoves.
The property is located within a historic, well-maintained and very secure settlement.
The entire house is only for you, you can use everything to your liking and needs.
Rooms
2 bedrooms with double bed (in one: an optional child's bed)
4 bedrooms with double bed and double sofa bed
2 common rooms with double sofa bed
Kitchen Equipment:
a wood stove with water ship
an electric oven with hob and oven
Dishwasher
Refrigerator
Kettle
Tea
...
Outside:
Carport for 1 car
Parking
recliner seats
Entertainment:
TV with satellite system
Video and DVD players and movies
Radio
many fun games and books
Our house is also very suitable for seminars, youth groups, yoga, etc. You have the house and garden all to yourself, for special needs we can help you individually.
Доступность
Bruggerhaus
по запросу
имеющийся в распоряжении
Цены
| Зима | Основной сезон | Vor-/Nebensaison |
| --- | --- | --- |
| Ночевка | 90 € до 204 € | 72 € до 192 € |
| с завтраком | - | - |
| Полупансион | - | - |
| All-inclusive | - | - |
| Лето | Основной сезон | Vor-/Nebensaison |
| --- | --- | --- |
| Ночевка | 84 € до 192 € | 60 € до 168 € |
| с завтраком | - | - |
| Полупансион | - | - |
| All-inclusive | - | - |
Die Preise sind abhängig von der Belegung - der Grundpreis pro Wohnung ist je nach Saison 60,- oder 99,- Euro pro Wohnung/Tag und gilt für eine Belegung mit 6 Personen. Für jede weitere Person zahlen Sie je nach Saison 8-12 Euro pro Nacht. Kinder unter 6 Jahren nächtigen bei uns ab der Mindestbelegung gratis. Die Endreinigung ist inkludiert, Bettüberzüge kosten 7 Euro pro Person und Aufenthalt. Die Beheizung unserer Kachelöfen ist für Sie selbstverständlich möglich, Brennmaterial ist im Preis inkludiert - gern helfen wir Ihnen bei der Beheizung der Öfen. Hunde kosten 6 Euro pro Tag.
Апартаменты / Коттеджи (для проведения каникул)
24 К-во кроватей, 2 Апартаменты

Bruggerhaus

Baierdorf 18, 8844 Schöder
Виды платежа

Anzahlung; Überweisung, Cash