Elizabeth Arthotel
6561 Ischgl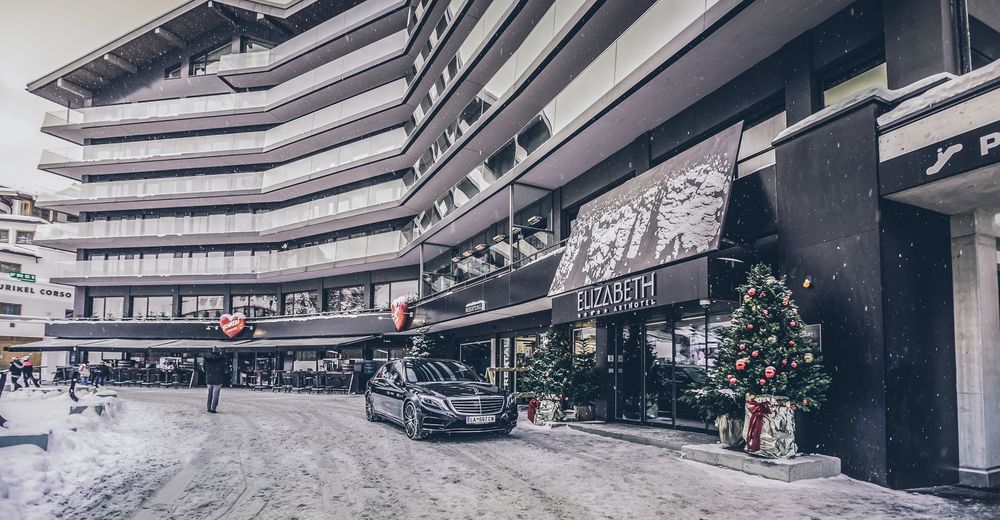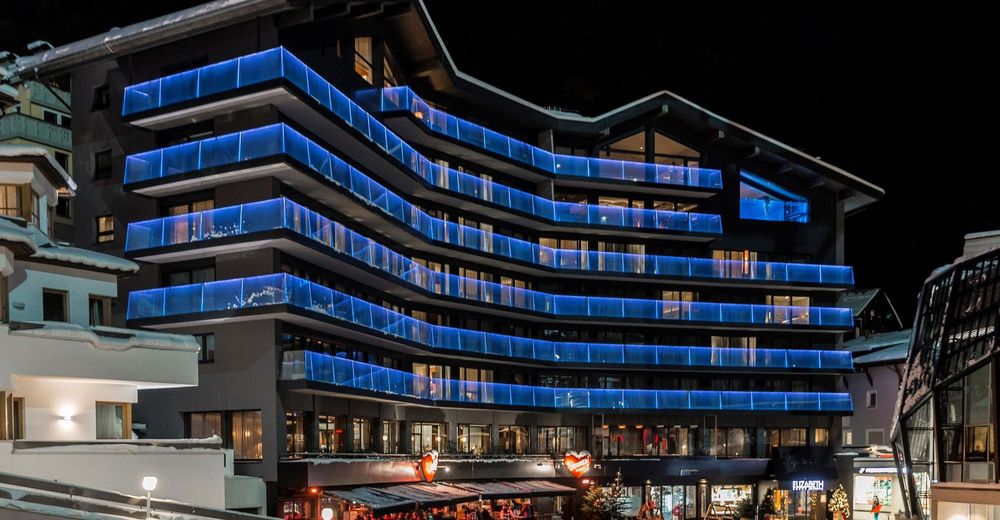 © elizabeth.at - Florian Stuerzenbaum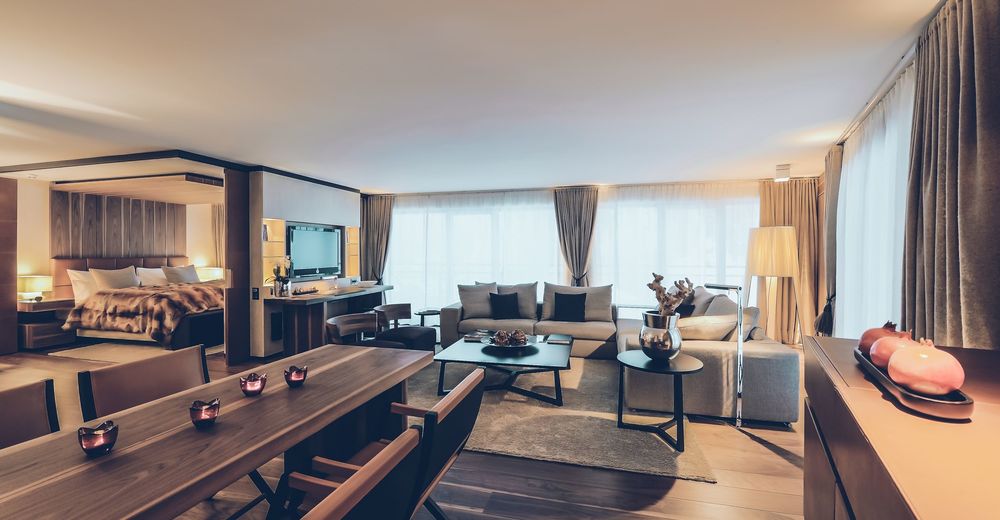 © soenne.de/elizabeth.at - Soenne-Architekturfotograf
© soenne.de/elizabeth.at - Soenne-Architekturfotograf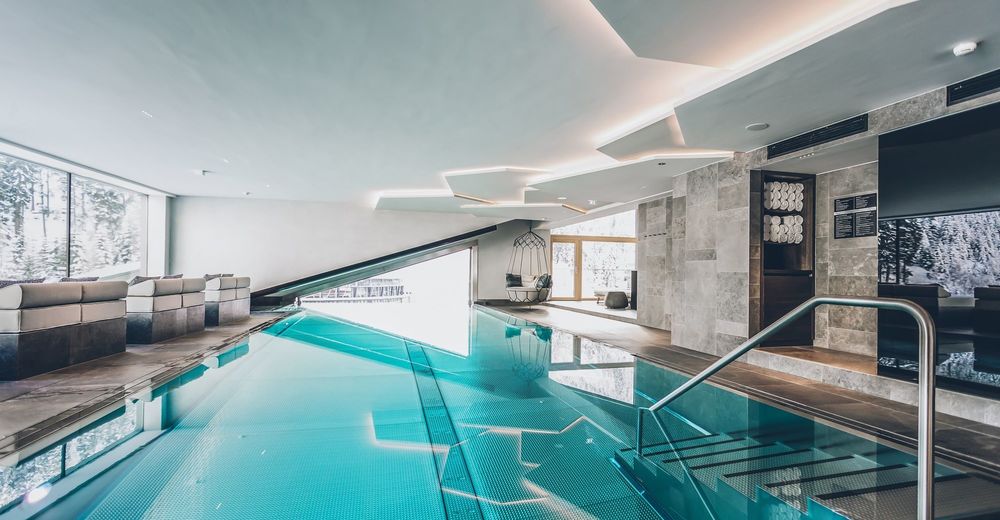 © elizabeth.at - Florian Stuerzenbaum
© elizabeth.at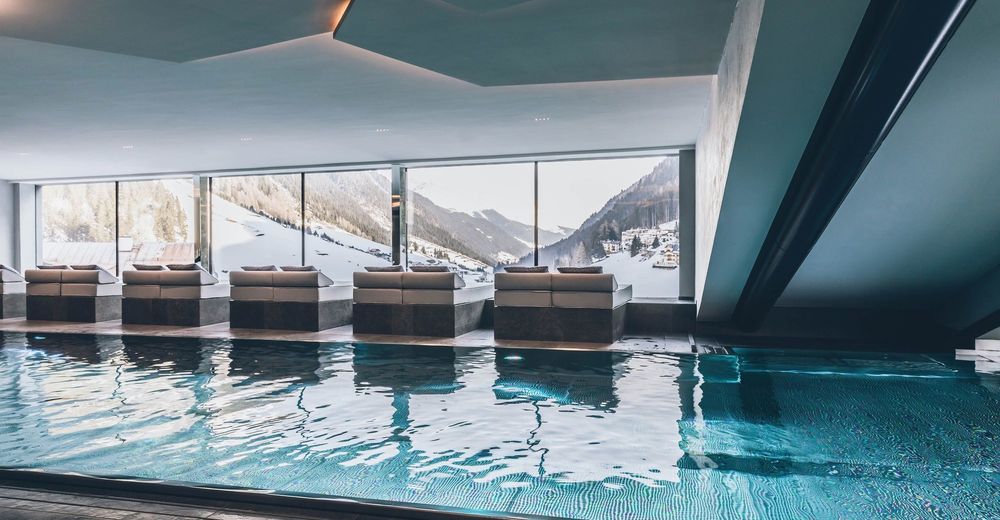 © elizabeth.at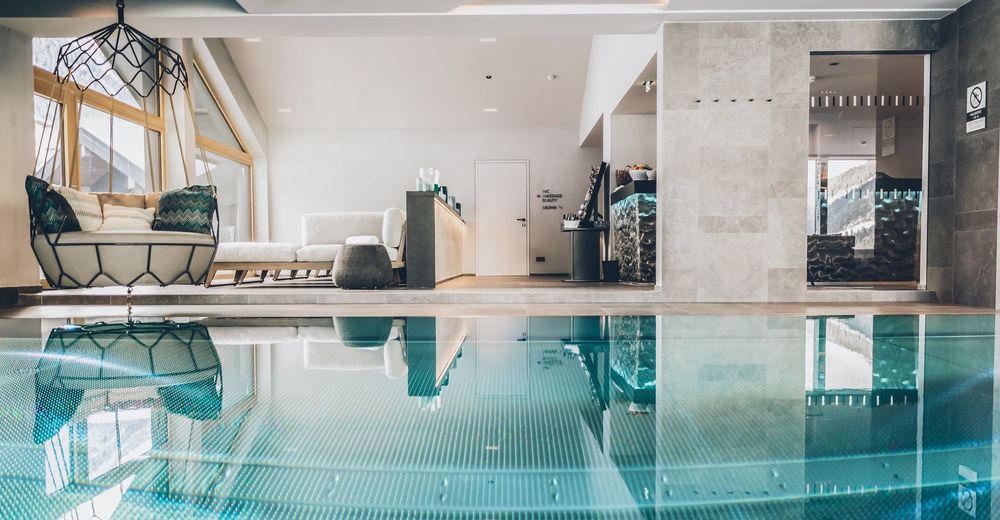 © elizabeth.at - Florian Stuerzenbaum
© elizabeth.at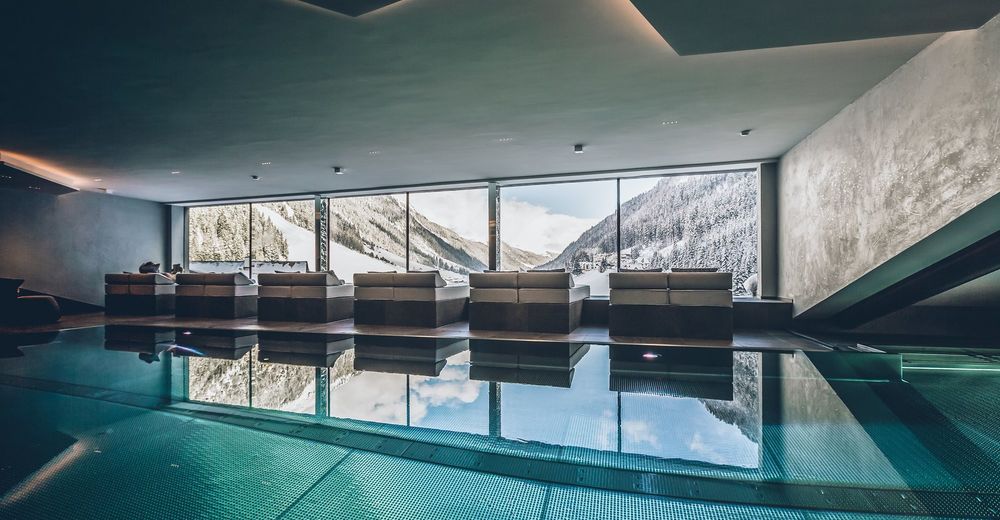 © elizabeth.at - Florian Stuerzenbaum
Отель

90 К-во кроватей, 39 Номер

Familie Aloys

Fimbabahnweg 4, 6561 Ischgl
Elizabeth Arthotel - the elegant 5 Star hotel in Ischgl
The Art of Dreaming
Welcome at Elizabeth Arthotel Ischgl. A place for dreams. A place for the unexpected, the different kind of luxury, the exquisite zeitgeist. Here, the extraordinary becomes a leisure routine. While the world stands still for a moment. At Arthotel Elizabeth, exclusivity of the special is more than just a phrase. Here it becomes a sublime synthesis of the arts.
Deep in the heart of the Paznaun, amidst the Tyrolean Alps, lies the Elizabeth Arthotel. Shaped with fair lines, it complements the silhouette of the imposing Ischgl mountains. As a space for sophisticated dreams, the Elizabeth Arthotel assembles a symbiotic flair of hospitality and art.
Ski-in and ski-out!
Within immediate vicinity of the premises, more than 238 km of snowy slopes and the finest locations of the Alps are set for a memorable experience. 42 exclusively designed rooms and suites overlook the adjacent ski-piste at Prennerhang.
The Art to relax
Suspension for the senses defines the in-house state-of-the-art relax retreat. Joie de vivre in all its lightness - evermore weightless in the infinity pool.
From the extensive glass facade unfolds a spectacular Alpine panorama - comfortably appreciated on loungers by B&B Italia and perfectly staged with indirect lighting by Bartenbach. Luxury is only a word, at ELIZABETH Arthotel relaxation becomes an art form.
The Art of Living
Excellence excels the special. Just as the amenities of the rooms and suites introduce a completely new standard to the sublime detail. Harmonious color schemes, handpicked precious materials, honey-colour oak parquet. In order to give even more space to personal freedom, adjoining rooms can be connected on request.
First Class Service
A guest at ELIZABETH Arthotel enjoys outstanding service with a personal touch: From selected winter sports equipment and individual VIP transfers to the organisation of personally tailored events, excursions and activities. A mere wish on the lips, and a whole team for its instant fulfilment - personal service par excellence.
The Art of Seduction
True love finds the heart by the tongue - the art of seduction leads directly into our kitchen. The ELIZA culinarium at Elizabeth Arthotel serves extraordinary creations with a heartfelt personal touch.
Seduction by Thomas Zechner: The 31 years old, ambitious gourmet serves traditional specialties and exciting contemporary arrangements. Skilfully trained by the star chefs of Germany and Austria: Saucier, Entremetier, Gardemanger, Patissier and Poissonnier. From the creative cuisine of ELIZA he now serves Art Nouveau for the tasteful senses. In a nutshell: Fine arts, even in the kitchen.
Videos
00:27
00:19
02:31
CURRENT INFORMATION
Saftey first – Covid-19 prevention!
Your health is our top priority. We are taking all necessary protective measures to the best of our knowledge in order to guarantee a safe stay.
You should want for nothing - and certainly not for safety. That is why we are happy to take over the Travel- and Covid-19 cancellation insurance for you with the European Travel Insurance Agency and are also happy to cover the costs if you cannot travel due to Covid-19 illnesses (for you or a relative)
This is our investment for your safe vacation - because you mean the world to us!
All details on Covid-19 coverage can be found here: service.europaeische.at/doc/en/Hotel-...
Please do not hesitate to contact us for further information and requests.
info@elizabeth.at
Tel: 0043 5444 5411
Yours family Aloys
Доступность Elizabeth Arthotel
по запросу
имеющийся в распоряжении
не доступна
Предложения Зима Elizabeth Arthotel
Цены
| Зима | Основной сезон | Vor-/Nebensaison |
| --- | --- | --- |
| Ночевка | - | - |
| с завтраком | - | - |
| Полупансион | 345 € до 490 € | 250 € до 290 € |
| All-inclusive | - | - |
| Лето | Основной сезон | Vor-/Nebensaison |
| --- | --- | --- |
| Ночевка | - | - |
| с завтраком | - | - |
| Полупансион | - | - |
| All-inclusive | - | - |
Другая информация
Superior (Doppelzimmer)
| Полупансион
Ortstaxe
pro Person / pro Nacht
Deluxe (Doppelzimmer)
| Полупансион
Ortstaxe
pro Person / pro Nacht
Juniorsuite
| Полупансион
Ortstaxe
pro Person / pro Nacht
Elizabeth 'ALPINE' (Suite)
| Полупансион
Ortstaxe
pro Person / pro Nacht
Elizabeth 'REGULAR' (Suite)
| Полупансион
Ortstaxe
pro Person / pro Nacht
Elizabeth 'PENTHOUSE' (Suite)
| Полупансион
Ortstaxe
pro Person / pro Nacht
PREMIUM FAMILY ACCOMMODATION (Suite)
| Полупансион
Ortstaxe
pro Person / pro Nacht
YOUR GREAT DISCOUNTS
Special offers - 1 night for free
4 = 3 nights (SUN-THU only)
29.11.2020 - 19.12.2020
11.04.2021 - 29.04.2021
6 = 5 nights
29.11.2020 - 26.12.2020
20.03.2021 - 29.04.2021
7 = 6 nights
29.11.2020 - 26.12.2020
09.01.2021 - 06.02.2021
06.03.2021 - 29.04.2021
'SMART DISCOUNT' depending on the type of payment you choose:
3 % discount on the room rate
With full prepayment of your stay you can deduct 3% from the room price and thus improve your vacation cash desk.
The discount belongs exclusively to the room price. Local tax and other booked extras will not be reduced.
REDUCTION IN THE EXTRA BED
All rooms and suites at Elizabeth Arthotel features very comfortable sofabeds!
Cots will be provided to you free of charge!
0 - 3 years old: free of charge
4 - 11 years old: 50 % discount
from 12 years on: 30 % discount
Extrabed in the Elizabeth Suite:
€ 100,00 for children up to 15 years
€ 200,00 for adults
THE PRICE INCLUDES
Overnight in the design room / in the design suite with luxury amenities
rich breakfast buffet with products from the region
'Fine Dining' evening dinner
free use of the wellness area Aloft
Welcome drink
fresh fruit in the room / in the suite
own Nespresso machine (on request)
Wifi Internet access
parking
Christmas and New Years Eve Galadinner Day
VARIOUS SUPPLEMENTS
€ 2.50 local tax per adult and per night (from 15 years on)
10% surcharge on the room rate for short stays (1-3 nights)
Information & booking
ELIZABETH Arthotel, Fimbabahnweg 4, A- 6561 Ischgl
info@elizabeth.at / www.elizabeth.at
phone: +43 5444 5411 / fax: +43 5444 5585 e-mail: info@elizabeth.at
Отель

90 К-во кроватей, 39 Номер

Familie Aloys

Fimbabahnweg 4, 6561 Ischgl
Номер/Апартаменты
Виды платежа

Visa Card, Master Card, Amex Card, cash payment, bank payment in advance